F1 Can Have a 'Better Schedule' – Sebastian Vettel
Published 06/06/2021, 4:20 AM EDT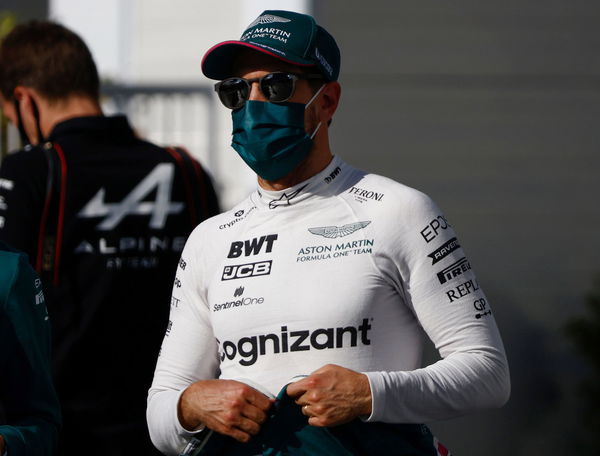 ---
---
Sebastian Vettel, more often than not, freely speaks his mind. Whether it's admitting to his own mistakes on track, or a global issue F1 needs to tackle, Vettel rarely dodges questions.
ADVERTISEMENT
Article continues below this ad
After a qualifying session with mixed emotions in Baku yesterday, the German sat down for an interview conducted by his team. He spoke about the changes F1 can make to improve its current impact on the environment while also mentioning how they could benefit the sport in the future.
Sebastian Vettel thinks F1 can improve on the race schedule
ADVERTISEMENT
Article continues below this ad
Over the years, Formula One has increased the number of races in a single season. From 17 races in the 2000 F1 championship, the season has expanded over the past two decades to include 23 races in the current season.
While 23 races in the space of nine months bring more action for fans, they also increase the environmental impact of F1 cars. In addition, 23 races mean 23 different countries to travel to, which increases the impact caused by transportation and logistics.
When asked whether F1 was doing enough in terms of sustainability, Vettel responded by saying it could be better. "So obviously our sport, as you mentioned for various reasons, is not the friendliest, talking about the environment. But I think we can do better is the answer," said Vettel.
The German believes a change in schedule and regulations can help the sport be more friendly. He said, "I think we can have a better schedule where we hold the races, and when. I think we obviously can work on the regulations, which mean that the cars will be having less pollution or be better in terms of technology for the environment in the future."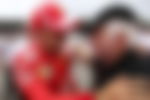 Vettel: With the right guidelines, F1 can be powerful
The four-time world champion believes F1, with its global presence, can set a powerful example by taking steps towards being more environment-friendly. He believes this direction can also make the sport more exciting for the fans.
ADVERTISEMENT
Article continues below this ad
The Heppenheim-born driver said, "I think it's seeing the chance. I think that's where F1 can be powerful if we set the right guidelines, by coming up with solutions, new solutions. Then we are all better off.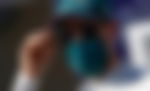 "The sport is not suffering, but the opposite is thriving, the cars are more exciting, the driving will be more exciting, and the experience around the track will be more exciting for the fans. I think that is all possible."
ADVERTISEMENT
Article continues below this ad
When a driver like Vettel speaks this passionately about change, people often take notice. His words could bring about change in the sport in the future. However, the timeline of this change coming into effect remains unknown.
WATCH STORY: When F1 Drivers Had a Blast on Top Gear Featuring Hamilton, Vettel & Ricciardo