F1 Celebrates the Return of US Grand Prix by Revealing NBA Team-Inspired Concept Liveries
Published 10/21/2021, 6:00 AM EDT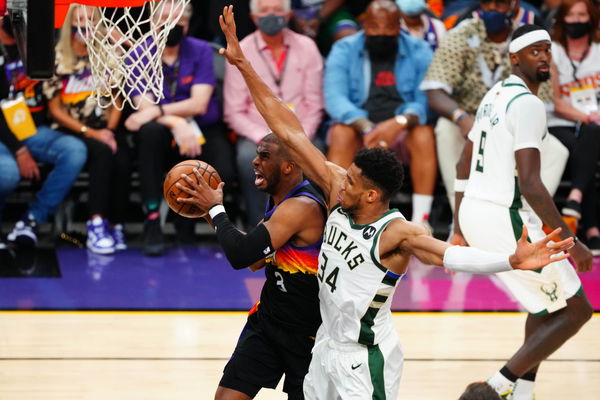 Formula 1 has finally returned to the United States after a brief absence due to the ongoing pandemic. 2020 certainly wasn't a great year for the F1 fans over the western continent, with all of the races, including the US GP, Canadian GP, Brazilian GP, and Mexican GP, opting to stay out of the racing calendar.
ADVERTISEMENT
Article continues below this ad
Well, wait no more! Although Canada is still yet to make its comeback, the US has chosen to host its first F1 race in 2 years. And what better way to celebrate the comeback than by blending with what is America's famous domestic sports league?
Formula 1 decided to bring about some team-inspired liveries of the National Basketball Association, usually known as NBA.
ADVERTISEMENT
Article continues below this ad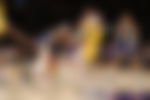 The liveries included that of Milwaukee Bucks (2021 NBA champions), Chicago Bulls, Cleveland Cavaliers, Sacramento Kings, Los Angeles Lakers, Indiana Pacers, Detroit Pistons, Phoenix Suns, and Golden State Warriors.
The liveries were imprinted on the 2021 F1 concept car, and of course, each of the designs looked absolutely staggering.
Formula 1-NBA Mash-up post on Twitter
Formula 1 took to Twitter to reveal the liveries of the 9 famous NBA teams. This is in a bid to celebrate the commencement of the NBA's 2021-22 season. Interestingly, F1 did affirm that more such concept liveries are in the offing.
"When F1 meets the NBA! To celebrate our return to the USA and the NBA season tipping off this week, we decked out our 2022 cars in some team-inspired liveries! Which one is your favourite? More to come this week," the caption read. 
What to expect over the F1 weekend at COTA
Excitement is on the rise as the US Grand Prix is inching closer; and the reason? Lewis Hamilton and Max Verstappen. Well, of course, both the title contenders are going to push themselves to the absolute limits in a bid to beat the other. However, that isn't the only battle to watch out for.
ADVERTISEMENT
Article continues below this ad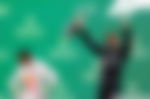 The final podium spot will be there for the take. And unsurprisingly, Valtteri Bottas and Sergio Perez will be the major contenders for the position. But, they aren't it. Charles Leclerc has looked in top form, and Ferrari boss, Mattia Binotto, did affirm that their target is to gain a podium in each of the upcoming races.
Hence, the battle for P3 is likely to be intense and could well be a crucial factor in the ongoing clash for P4 in the constructor's championship between Lando Norris, Perez, Leclerc, and Carlos Sainz. So, who is gaining the final podium spot in the United States?
ADVERTISEMENT
Article continues below this ad
Watch Story: From Cristiano Ronaldo to Shaquille O'Neal: When Other Athletes Mingled With F1 Stars