F1 CEO Hints at New Teams and Power Unit Suppliers Joining the Grid Soon
Published 01/24/2021, 8:55 AM EST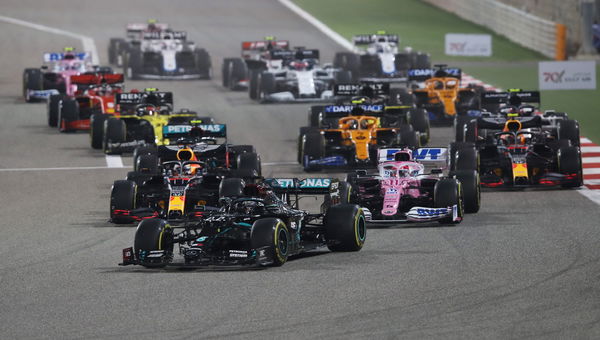 ---
---
It has been years since F1 witnessed a grid possessing over 20 cars. Hence, the competitiveness amongst the teams has drastically died down. One might wonder, 'what could be the reason behind it?'
ADVERTISEMENT
Article continues below this ad
Well, as seasons progressed, F1 started taking shape into one of the most expensive motorsports.
The cost of a single power unit was too much for already financially struggling teams to handle. Hence, more F1 teams bowed out of the sport as seasons passed, and there were just 10 teams in the end.
ADVERTISEMENT
Article continues below this ad
However, last season, F1 and FIA came to a conclusion that they were going to bring down the cost of the sport. As of now, the next major regulation changes will take place in 2025, a season that might witness newer engine manufacturers and teams getting their noses into the sport.
Domenicali expecting new F1 teams soon
Speaking to Formula 1, Stefano Domenicali opened up that the sport has already initiated talks with a handful of companies that are interested in running their own teams in F1.
"I think that one of the biggest challenges that automotive manufacturers have today is to feel younger," he said. "But I think that the OEMs can use the platform to get also the fresh image they maybe need for the future.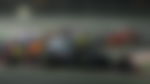 "What I can say is that we are in discussions with other manufacturers," Domenicali added.
"For the moment, they prefer to stay still quiet, but the good news is that there are other companies, very important companies, that are really keen to understand what is the value that they can bring home using the F1 platform."
As of now, not many changes are expected considering the current sky-high cost of power units. However, the future is looking incredibly bright for both the present teams and potential newcomers.
Not possible that the PU can cost what it is costing today: Domenicali
The newly appointed CEO of F1 sounded pretty optimistic about the board's measures to attract more customers, come 2025.
"It's not possible that the power unit in Formula 1 can cost what it is costing today," he said.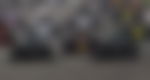 "I think there is a margin, a big margin on that, and one of the agendas that we have is that we would like to involve teams and OEMs to try and anticipate the new engine even earlier than what is expected of the regulation. And make sure that these kinds of things will be part of the agenda.
ADVERTISEMENT
Article continues below this ad
"And I'm sure we can do it."
By the looks of it, F1 fans are probably a couple of years from witnessing the sport's one of the biggest changeovers.
ADVERTISEMENT
Article continues below this ad
Furthermore, with the hype of new teams and power unit manufacturers getting more obvious each day, are the better years set to come for the sport? Or will these significant changes pull F1 further down the pitfall?