F1 CEO Predicts a Fascinating End to Verstappen-Hamilton Championship Rivalry
Published 10/04/2021, 10:07 AM EDT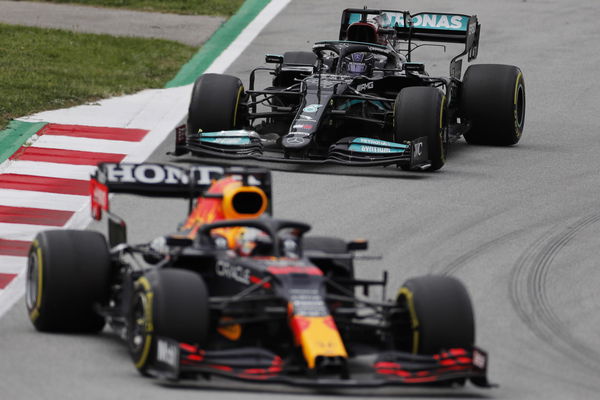 ---
---
A core aspect behind the excitement surrounding the 2021 F1 season is the battle between two titans for the ultimate award. Max Verstappen and Lewis Hamilton are a part of what has become an eccentric battle for the Championship trophy. Stefano Domenicali has been paying close attention to this battle and hopes that it goes down to the wire.
ADVERTISEMENT
Article continues below this ad
Domenicali sat down with SkySports F1 to discuss his plans for the coming season and what the future holds for F1. However, one cannot look at the future without discussing the sport's vigorous present. In discussing the title fight, the F1 CEO shared his exhilaration of watching the two drivers compete.
Domenicali hopes to see the two drivers spar "up to the last corner of the last Grand Prix in Abu Dhabi. That would be terrific." With the way the season has progressed, Domenicali believes this is a likely occurrence.
ADVERTISEMENT
Article continues below this ad
Knowing the impact of the battle on the fans, he also shared his views on the two drivers."An incredible fight between two incredible drivers. One that has to achieve something that no one was able to achieve. For Max, it's something unique for him to be really there to fight for the first title for him."
The competition has been great because of what it means to both the drivers. While Hamilton will cement his place in the sport's history with eight titles to his name, Max would be the one to rob him of the record, dethroning the driver dominating F1 for seven years.
2021 F1 rivalry goes beyond drivers
Although the tensions between the protagonists are high, it has also become a team game. "The teams are under pressure. No mistakes are possible. Reliability will play another factor; what do you want more for a championship?"
ADVERTISEMENT
Article continues below this ad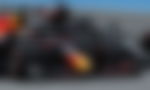 Further, Domenicali argued that although the Red Bull and Mercedes machines are on par this season, the drivers aren't the only ones competing.
"All the details make the difference, so that's the beauty. From one side, an incredible fight between two fantastic drivers, from the other side the big tension between two of the most important teams of our competition."
ADVERTISEMENT
Article continues below this ad
With seven chapters left in the championship's incredible story, the victor will write history, no matter who it turns out to be.
Watch this story: Lewis Hamilton's Rendezvous in Paris