Lewis Hamilton Earns Whopping $80Mn Despite COVID-Hit F1 Season
Published 05/13/2021, 3:14 AM EDT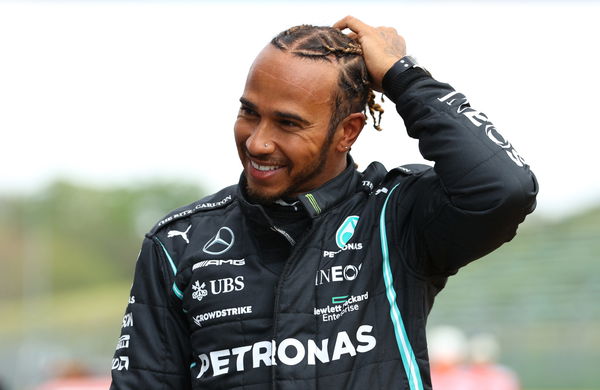 ---
---
It is a well-known fact that Mercedes' Lewis Hamilton, is the highest-paid F1 driver, at least on the current grid. However, with COVID-19 in the backdrop, one might wonder whether the seven-time world champion suffered a hefty loss in pay in 2020.
ADVERTISEMENT
Article continues below this ad
Such questions arose after witnessing several athletes losing their places and jobs in the team or even suffering massive financial blows. Hence, 2020 was undeniably one of the most struggle-induced years for a sportsperson.
But let's keep the limelight over Hamilton for now.
ADVERTISEMENT
Article continues below this ad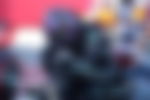 How much did the 36-year-old earn through the 2020 F1 season? Did Hamilton suffer from damages caused by the pandemic?
Well, turns out, our assumptions with respect to the Briton are far from how it played out in reality. Forbes recently unveiled a list consisting of the top 10 highest-paid athletes in 2020. And amongst that wealthy list stood the championship-winning knight.
In the list, led by the UFC star, Conor McGregor, the dominant F1 driver managed to grab onto #8, slotting himself between Tom Brady and Swiss legend, Roger Federer.
How much did Lewis Hamilton earn in 2020?
Hamilton has found himself on the top 10 list only for the second time in his whole life, with the former being in 2017, enjoying an earning of $47 million.
However, the pay seems to have hit the roof this time around; the list states that Hamilton earned a whopping $82 million in 2020, completely unfazed by the ongoing COVID-19 misery.
ADVERTISEMENT
Article continues below this ad
Out of the $82 million, the seven-time world champion earned $70 from racing and the remaining $12 million from outside the field of F1 through endorsements including Tommy Hilfiger, Monster Energy, and Puma. Meanwhile, McGregor earned an incredible $180 million, with Lionel Messi and Cristiano Ronaldo following the Irishman in #2 and #3, respectively. The Argentinian received a paycheck of $130 million while the Juventus star is not far off, earning $120 M.
ADVERTISEMENT
Article continues below this ad
Overall, this is some earning Hamilton has managed to churn out, considering it's a rarity to witness an F1 driver on this prestigious list. Moreover, with Mercedes aching to extend the Brit's contract, the likelihood of Hamilton persisting on this list until the end of 2022 is quite high.
Regardless of his ability to compete on the Forbes list, it is safe to say that Hamilton will remain to be the highest-paid driver in the history of F1.