F1 Champion Sebastian Vettel Responds to 'Hypocrite' Accusation – "I'm Not a Saint"
Published 05/13/2022, 3:41 AM EDT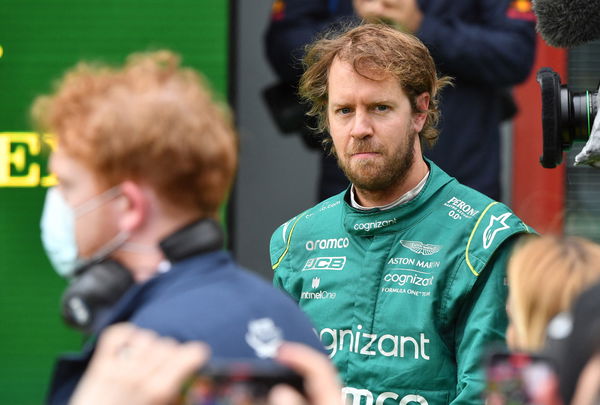 Calling Sebastian Vettel a hypocrite can send the F1 fraternity into turmoil. However, during a recent talk show, Vettel was answerable to a lot of questions, including the fuel wastage in F1.
ADVERTISEMENT
Article continues below this ad
Vettel has been an ardent supporter of climate awareness. Similarly, he stands up for various other important matters and always tries to present an educated front about the same. From wildlife to voicing women's rights, Vettel never backs down. Admirably, we often see even his helmets projecting a social message.
Sebastian Vettel attends a British panel
ADVERTISEMENT
Article continues below this ad
Sebastian Vettel is a four-time world champion. However, the Aston Martin driver has never limited himself to just a racing career. We often see Vettel attending seminars, discussion panels, college events, etc. This not only helps him educate himself more on the topics but also allows him to spread his wisdom to many others. The driver recently attended a Bee conversation seminar and, in fact, he might also soon act as a keynote speaker at Cambridge.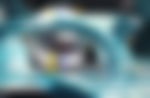 Vettel recently attended a very popular British show called BBC Question Time. Presented by the enigmatic Fiona Bruce, the show has become a household name because of its insightful political debates. Further, they invite people from different walks of life as panel members for their varied opinions.
Vettel responds to being called a hypocrite
Seb took some controversial questions fired at him for being an F1 driver very calmly. When asked, "You've talked a lot about energy tonight…Does that make you a hypocrite?" 
Vettel had a very agreeable response and said, "It does, it does and you're right. You know you're right with your laugh because I mean there's questions I ask myself every day and I'm not a saint in terms of,"
he is keeping his composure so well. SO WELL.

— mar 🫧 (@pretzelvettel) May 12, 2022
ADVERTISEMENT
Article continues below this ad
"I'm very concerned when it comes to the future, so these topics when it comes to energy, energy dependence and where are we going I think, to finish my point earlier and not to get lost is on energy we need to stop being dependent and we can because there's solutions in place, you know."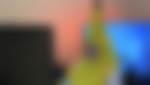 Seb went on to give examples of several other nations suffering from a similar problem. He pointed out how every country doesn't have the same advantages. However, he was quick to admit that not everything is under his control and said, "You know there's certain things that I might control, certain things are not, it's my passion to drive a car and I love it… when I get out of the car of course I'm thinking, well is this something that we should do.?"
ADVERTISEMENT
Article continues below this ad
This particular panel went on to reflect Vettel's thoughts on the current situation. While he's not happy about everything, changes are being brought in for better sustainability.
Watch This Story: F1 Stars Max Verstappen, George Russell Enjoy Miami Heats Dominant Surge at NBA Playoffs