F1 Community Told to Get Their Popcorns Ready for Daniel Ricciardo v Sergio Perez 2024 Battle Over One Important Question
Published 01/23/2023, 1:15 PM EST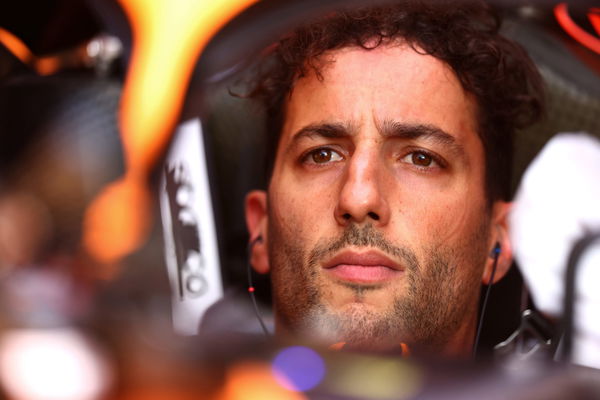 Daniel Ricciardo's recent return to Red Bull has been a wholesome moment for both the fans and Red Bull. After two bitter-sweet years at McLaren, the Honey Badger made his return to the team where it all started for him. However, the return wasn't exactly something Ricciardo and his fans would be happy about as he doesn't have the Red Bull cockpit under his possession, as yet. With 2023 seats already gone to Max Verstappen and Sergio Perez, can Ricciardo make amends to land himself a seat in 2024? That's one big question nobody can answer, not as of now.
ADVERTISEMENT
Article continues below this ad
Karun Chandhok, a former F1 driver, shared his take on this as he focused on the potential season-long battle between Ricciardo and Perez. The battle with popcorn on hand can be witnessed not directly on the track, but possibly in Perez's potential fall in performance. And this might pave the way for the Australian to come up ahead. As per F1i, Chandhok told Sky Sports, "I think Daniel versus Checo is an interesting fight for the '24 seat. How do they evaluate Daniel?"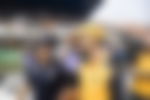 "That's what I I'm interested to see because, yeah, they can put them in the [simulator], but it's not the same as driving the old car. So will they give him a go in a test somewhere? That's what I'd like to see, is how do they genuinely evaluate Daniel Ricciardo today?" asked the Sky Sports pundit.
ADVERTISEMENT
Article continues below this ad
Perez's contract with Red Bull expires at the end of 2024. This means the Mexican still has two full years of stay on the Austrian team. Can Daniel Ricciardo, in these two years, earn his seat alongside Max Verstappen again? David Croft doesn't think so.
Daniel Ricciardo is not Red Bull's future, says David Croft
Much has been said about Daniel Ricciardo's time at Red Bull. From the day he debuted for the Austrian team, to the day he returned to them. But in the end, Ricciardo has no future at Red Bull. At least that is what another Sky Sports F1 commentator David Croft believes.
ADVERTISEMENT
Article continues below this ad
As per Crash.net, Crofty shared, "I hate to say this, and I think Daniel's a fantastic bloke… but he's not the future of Red Bull, mainly because of age." Daniel Ricciardo, who received a valuable piece of advice on his Red Bull return, will be 34 years old before the start of the 2024 F1 season. "When Max spoke at the end of the season of potentially stopping at the age of 31, that's a big revelation to me."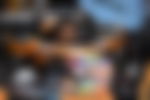 When it comes to comparing the Mexican with the Australian, Croft took a different angle as he talked about the differences the duo has in their driving style. He expressed, "I think they're two very different styles of driver. They're both capable of winning races, but they win races in very different ways."
ADVERTISEMENT
Article continues below this ad
WATCH THIS STORY: Struggling 'Honey Badger' Daniel Ricciardo Once Dominated the Streets of Azerbaijan in Glorious 2017
All in all, it will be interesting to see who can come out on top to make it as the second driver for Red Bull alongside Max Verstappen.
Edited By: Ranvijay Singh