F1 Drive to Survive: Haas & Ferrari Team Bosses Defend the Use of Expletives in the Series
Published 04/25/2021, 7:29 AM EDT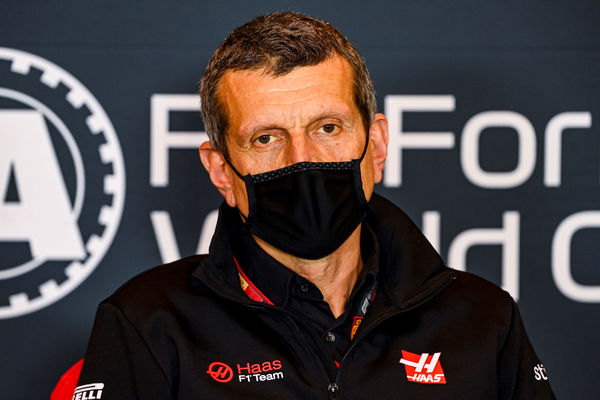 ---
---
F1: Drive to Survive has become an integral part of the life of every Formula 1 fan. However, the last season or so has made people more and more skeptical about the docuseries. Some major storylines have been left out, drama has been cinematically created where there is none in reality, dialogues sometimes feel scripted, and there are a lot of cuss words.
ADVERTISEMENT
Article continues below this ad
Is it really a good series then? Well, there are a good number of members in the paddock who certainly back the series big time. Not least among them being Haas boss Guenther Steiner and Ferrari team principal Mattia Binotto.
Steiner has become a cult figure in F1, and he owes a large part of that to the portrayal of his personality in the show. However, he claims that none of what he says is scripted, it's just him being in the moment.
ADVERTISEMENT
Article continues below this ad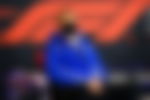 The German said, "I don't know how much I'm going to swear this year. I cannot look forward. I don't plan it normally. As I've always said, I'm not an actor so I don't get a script."
Another person who defended the series was the Ferrari team boss. Binotto instead praised the series for making people more interested in F1.
Ferrari boss showers high praise on F1: Drive to Survive
ADVERTISEMENT
Article continues below this ad
The Italian said, "Apart from swearing or not, I think Netflix is a very positive activity. I think it brought a lot of fans and a lot of interest to F1. I think thanks to Netflix we raised somehow the number of people now being interested in F1."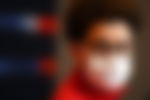 Every show has its fans and critics, and this series is no different. At the end of the day, the show is all about entertaining the audience. Even though some events may be dramatized or over-exaggerated, one can't deny that it has helped F1 reach a larger audience. However, a word of advice, don't take everything shown as reality.
ADVERTISEMENT
Article continues below this ad
Nevertheless, the show will be around for at least another couple of years. Netflix has confirmed they are working on Season 4 and Season 5. So, rest assured, it will still serve as a hype builder for fans before the commencement of yet another season of F1 racing.