F1 Driver Standings 2020: Who Takes Which Position in the Table?
Published 12/25/2020, 7:10 AM EST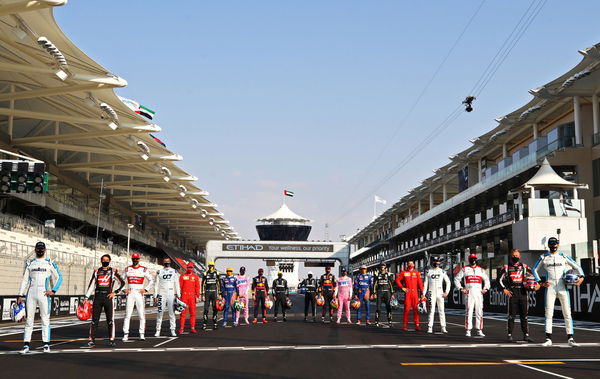 ---
---
After the season-finale in Abu Dhabi, the 2020 F1 season drew to a conclusion. 13 of the 23 drivers took the podium while only five of them managed to stand at the top step. But where did they eventually end up in the points table after 17 exhilarating rounds of races?
ADVERTISEMENT
Article continues below this ad
1) Lewis Hamilton – 347 points (11 wins & 13 podiums)
No surprises here. The Briton sealed his record-equaling seventh World Championship this season by outclassing teammate Valtteri Bottas. Expect him to be the leader of the pack next season too.
ADVERTISEMENT
Article continues below this ad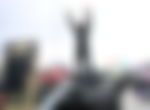 2) Valtteri Bottas – 223 points (two wins & 10 podiums)
Second to Lewis Hamilton in the true sense. Despite driving the same Mercedes car and finishing second in the standings, Bottas does not sit at the same champion-caliber table as Lewis.
3) Max Verstappen – 214 points (two wins & 10 podiums)
Max is the biggest threat to Hamilton's title chances. And if he retires, Verstappen is the apparent successor on the throne.
4) Sergio Perez – 125 points (one win & one podium)
We are truly entering the mid-field class now. The Mexican's career-best season culminated in a maiden race win and landed him a Red Bull drive.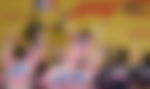 5) Daniel Ricciardo – 119 points (two podiums)
Sometimes, his performances go under the radar because of his evergreen persona. Make no mistake, Ricciardo is one of the premium drivers on the F1 grid. Responsible for Renault's first podium in 10 years, he will look to finish higher with Mclaren in 2021.
6) Carlos Sainz Jr. – 105 points (one podium)
The Spaniard continued his upward trajectory this season. Though level on points with Albon, Sainz beats him on account of a higher number of second-place finishes – second in Italian GP while Albon took third in Tuscan GP & Bahrain GP.
7) Alex Albon – 105 points (two podiums)
His position in the table is the reason he won't be partnering with Max next season. Scoring less than half the points as your teammate puts no F1 driver in good stead.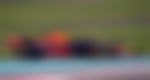 8) Charles Leclerc – 98 points (two podiums)
One may be wondering why fans and critics call him the next big thing in F1 when he could muster only 98 points in a Ferrari. However, scoring almost three times the points as his four-time World Champion teammate only strengthens his case.
9) Lando Norris – 97 points (one podium)
The other half of the most evenly matched driver pairing of the season.
10) Pierre Gasly – 75 points (one win)
Like Perez, Gasly grabbed an unexpected and emotional victory. In some regards, his performances played a part in kicking Daniil Kvyat out of his AlphaTauri seat.
11) Lance Stroll – 75 points (two podiums)
An up and down season that yielded a couple of podiums and a surprise pole position in Turkey.
12) Esteban Ocon – 62 points (one podium)
He had some difficult times in his F1 return next to his more accomplished teammate. If he does not pull up his socks, Fernando Alonso will make it hell for him.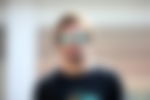 13) Sebastian Vettel – 33 points (one podium)
Vettel's position on the table personifies his and Ferrari's struggles this season.
14) Daniil Kvyat – 32 points
Even a strong finish to the season could not help Kvyat salvage his race seat.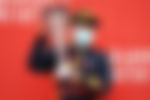 15) Nico Hulkenberg – 10 points
He showed why he deserves a place on the F1 grid. With almost zero practice in the cockpit, he drove to a superb eighth-placed finish at Eifel GP 2020.
16) Kimi Raikkonen – four points
Biggest achievements – FIA Action of the Year Award and record for most F1 race starts.
17) Antonio Giovinazzi – four points
Better drivers than him find themselves without a drive for the 2021 F1 season.
18) George Russell – three points
Ah! The curious case of George! Getting the first points finish of your F1 career may be a joy for some, but it was anguish for him. However, with his talent and affiliation with Mercedes, he won't stay at the bottom of the table for long.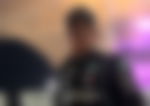 19) Romain Grosjean – two points
Surviving the horror crash in Bahrain was perhaps more important than a single points finish.
20) Kevin Magnussen – one point
Another driver who may have had his last swan song in F1. His defensive driving drove his peers crazy; the animated discussions with those on his team radio will be a missing element next season.
ADVERTISEMENT
Article continues below this ad
21) – 23) Nicholas Latifi, Jack Aitken & Emerson Fittipaldi – 0 points
None of these pay drivers could open their accounts in F1.
Will the 2021 F1 Driver's standings surprise us?
ADVERTISEMENT
Article continues below this ad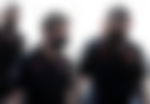 Well, at the very top of the pile, it is difficult. Max, Lewis, and Valtteri may take the top three places once again. However, the battle for the fourth and below spots may be hotly contested next season too.