F1 Drivers Won't Be Spraying Champagne Anymore on the Podium
Published 03/02/2021, 8:50 AM EST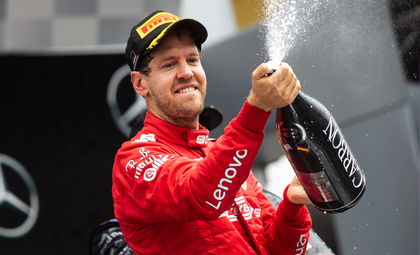 ---
---
The iconic champagne celebrations might look different in the upcoming season of F1. Since 2017 the bottle sprayed on the podium was provided by the champagne producer, Carbon.
ADVERTISEMENT
Article continues below this ad
However, on Tuesday an announcement stating that Ferrari Trento has been named the official sparkling wine of the Formula One championship. A deal that will see the Italian company on the F1 grid for the next three years.
The sparkling wine will be seen on the podiums after each race. The products of the Italian wine company will be available in the F1's paddock club and other official venues of the motorsport.
ADVERTISEMENT
Article continues below this ad
However, this isn't the first time the company has been around the F1 grid in the past. The company is excited about their comeback to the pinnacle of motorsport racing and be part of the post race celebration once again.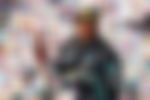 A different taste for the F1 podium
General manager of Lunelli group, Simone Mase said, "In 1981 we were on the podium of the Monza Grand Prix. So we have beautiful pictures from then with great champions."
He added, "They have already tasted Ferrari, but now we are partners and we cannot wait to be there."While F1's podium ceremony has traditionally used champagne. it has not been used exclusively throughout its history."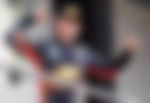 The new CEO of F1, Stefano Domenicali had stated he no problems with departing with champagne tradition but looks forward to the new celebration. Domenicali said, " The answer is very simple: it is the quality of the product and the quality of the company. This is the reason why our relationship has developed."
However, alcohol consumption is banned in the middle east. Hence, the new sparkling wine celebration will see the day of light when the grid hits the track at Imola.
A season brings a whole new victory celebration
ADVERTISEMENT
Article continues below this ad
The season is just weeks away from being started, but the first race in Bahrain. Hence it will not see the sparkling wine on the prestigious podium due to restrictions on alcohol. However, the drivers will get a taste of their podium finish when they race in Imola.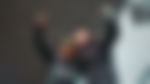 The podium has seen some iconic champagne celebrations over time, the one in particular, is the Daniel Ricciardo "shoey "celebration that is all set to change once the season goes underway and paving the path for sparkling wine.
ADVERTISEMENT
Article continues below this ad