Is Sebastian Vettel Set to Make His F1 Esports Debut With Charles Leclerc?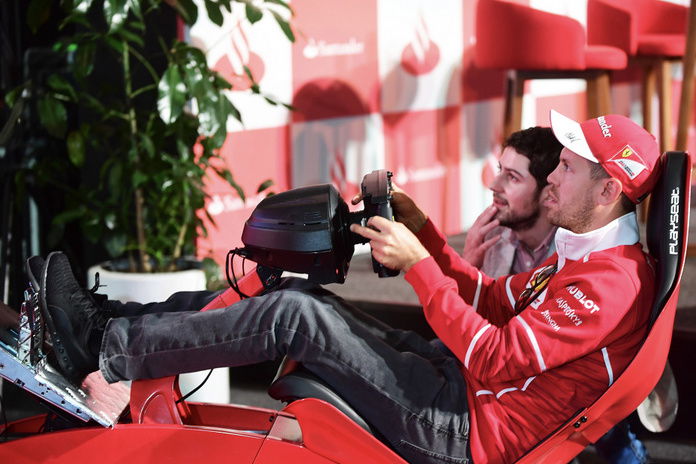 Sebastian Vettel has finally got himself a simulator setup for F1 Esport. Many F1 drivers are already racing in one or other Esports tournaments like the Virtual GP and 'Real Racers Never Quit' tournament. And very soon Vettel will be the latest entrant to the list of F1 drivers joining Esports.
Vettel was talking yesterday in a Ferrari video conference from his house in Ellighausen.
When asked about joining F1 Esports the Ferrari driver said, "I didn't have a simulator until recently, so I didn't have a chance to participate. I've got one now, but I still have to install it."
He added that he's getting a lot of pressure from his peers to join Esports and after some training he will be racing soon.
"I somehow grew up with video games. More and more friends have now put pressure on me to go racing with them. But I don't want to embarrass myself, so I still have to train."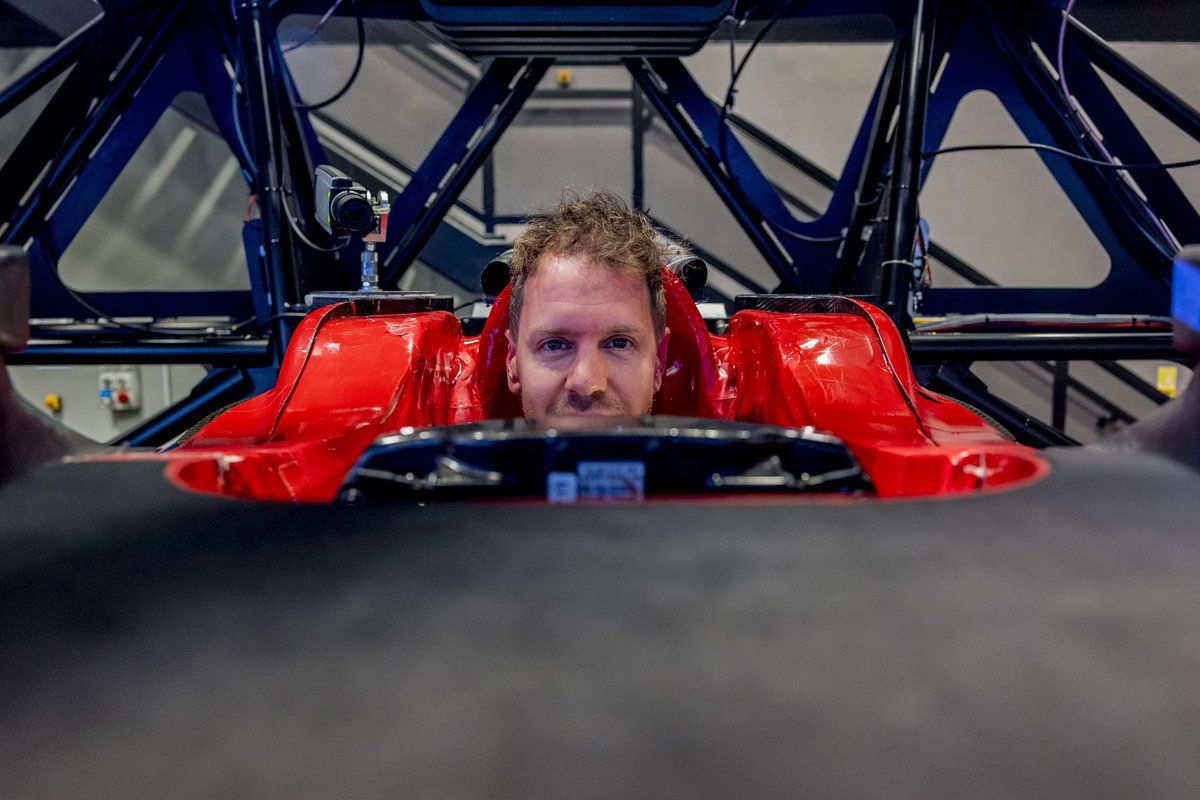 I don't want an F1 Esports Career: Sebastian Vettel
However, the German driver said that he's not interested in a full-fledged Esports career like his Ferrari F1 colleague Charles Leclerc.
"But I am not aiming for a virtual career. Nice for Charles (Leclerc, Ferrari team-mate, the editor) that he won the virtual F1 race, but for me it's more of a fun event. My focus is on reality."
But we can be sure that we might find the Ferrari ace driver racing in F1 sim races soon.
I miss driving: Sebastian Vettel
Talking about how Coronavirus pandemic has affected his life he said, "Lying in bed for a long time? It's not working with the three kids. It is a program all day long."
He added that because of the pleasant weather he is focusing on stuff like looking after the house. And doing things in the garden that had previously been left behind.
Additionally, he said that he is not dependent on a gym for working out, and have all the equipment at his home. So that he can continue exercising without any problems.
Finally talking about the lack of on-track action he said, "Yes, it's starting to tingle, I miss driving."
Read More: Charles Leclerc and Fellow F1 Drivers Organise a Virtual Championship for Charity