F1 Fans Cheer On as 'Rebel' Sebastian Vettel Joins Lewis Hamilton to Mock the FIA With Bold Move
Published 05/06/2022, 4:02 PM EDT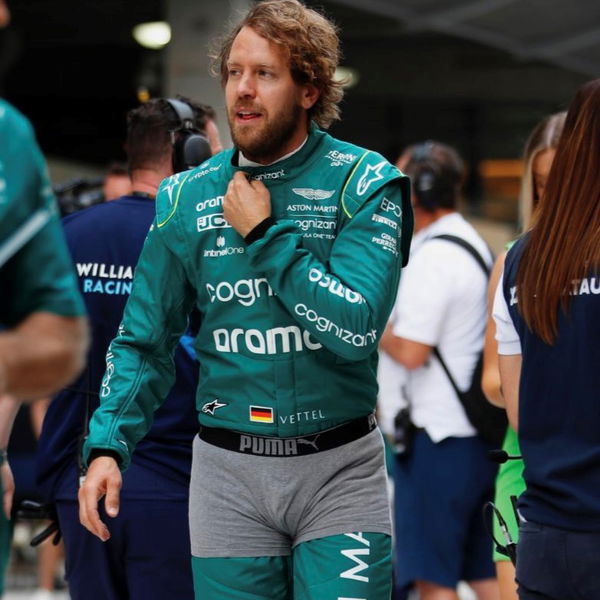 In recent times, there have been some hilarious rules that the FIA has imposed. They may sound utterly bizarre, such as restrictions on rivals wearing jewelry, and ensuring that the drivers are wearing fireproof underwear.
ADVERTISEMENT
Article continues below this ad
However, it is not all in vain as they obviously have the drivers' safety in mind. This, however, has not stopped drivers from acting out of pocket in retaliation to the absurd rules. In the latest act of defiance, the main perpetrator is Sebastian Vettel.
ADVERTISEMENT
Article continues below this ad
Fans go crazy as Sebastian Vettel channels his inner Superman
Sebastian Vettel wanted to express his displeasure about the whole fireproof underwear situation. And he certainly did that in a spectacular manner! The German could be seen in the pit lane wearing his underwear over his racing suit, much to the amusement of the fans.
In the meantime, fans have been going crazy as the image of Vettel in his underwear burns through the internet. Take a look at some of the best reactions to the incident.
You've just got to love 'Seb Vettel the Rebel' these days as the Aston Martin driver wears a pair of boxers over his race suit given the FIA's recent edict on underwear and jewellery 🤛🏻 pic.twitter.com/z2XEZPu7EF

— Ian Parkes (@ianparkesf1) May 6, 2022
Thats Super Seb, wearing underwear over the clothes, as any other super hero 🤣🤣🤣🤣

— Ed Lagin-Palau (@ERLagin11) May 6, 2022
Is this a joke?😭😭😭 Well, he definitely made that checkup much easier and now they probably fine him… again

— Al (@allsparkleshere) May 6, 2022
One fan compared him to his ex-F1 driver and teammate Kimi Räikkönen. While others labeled him as the GOAT.
Seb is the new Kimi and I love it haha

— Daz (@dazzaw17) May 6, 2022
However, Seb was not the only driver who was protesting against the FIA. His longtime rival, Lewis Hamilton, also joined in. The Briton wore blinding amounts of jewelry to the press conference earlier this day. However, the 7-time world champion was particularly displeased about the jewelry ban.
Lewis Hamilton turned up to the press conference wearing 3 watches, 8 rings, 4 necklaces and 2 earrings after the FIA outlined a new jewelry ban 👀💎 pic.twitter.com/ChKV2hcnnx

— ESPN F1 (@ESPNF1) May 6, 2022
Although the drivers have now publicly expressed their opinions on the rules being enforced by the FIA, it still might make no difference in the end. However, one thing is for sure, the start to the first-ever Miami GP has not been disappointed. In the meantime, the fans are eagerly waiting for the action come race day.
ADVERTISEMENT
Article continues below this ad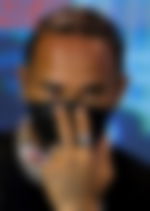 Who do you think is going to take the win in Miami this weekend?
Truly the greatest of all time

— Oscar (@coyy501) May 6, 2022
ADVERTISEMENT
Article continues below this ad
Watch This Story: Sebastian Vettel's hair transformation steals the limelight