F1 Fans Hit With Deja-Vu as Aston Martin's New 'Repainted Redbull' Challenger Rolls Into the Pitlane
Published 05/20/2022, 5:21 AM EDT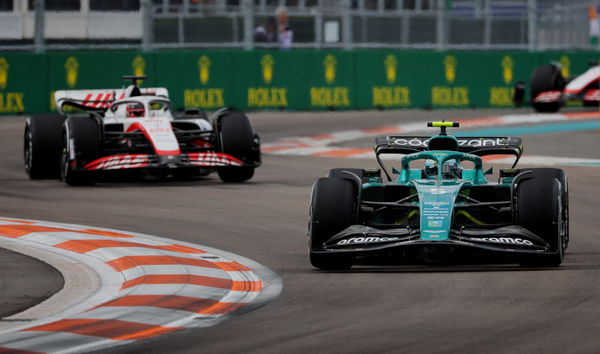 After months of speculation, Aston Martin's B-version of the AMR22 has finally seen the Barcelona heat. And from the first pictures, it seems like the Silverstone base had decided it wants to go the Red Bull's way of designing the sidepods. 
ADVERTISEMENT
Article continues below this ad
While the FIA has banned the 3D cameras that Aston Martin (or Racing Point in 2020), used to draw inspiration and produce their RP20, which was similar to the Mercedes W10. It seems like Aston Martin could once again become the center of a controversy as they found a way to design a concept similar to Red Bull. 
ADVERTISEMENT
Article continues below this ad
Journalists who are on the location have shared images of the new B-spec car and even compared it to the older AMR22. One distinguishing feature apart from the sidepods is that Aston Martin has also changed the way its cooling system is structured. Currently, the upgrades have been applied to Lance Stroll's car.
Apart from journalists, Twitter users needed no second invitation to make jokes about similarities. Many wrote that the new AMR22 is the "Green Red Bull". 
WATCH THIS STORY: Charles Leclerc Extends 6 Year Monaco GP Curse By Wrecking Iconic Lauda Ferrari Chassis
Why Barcelona is the best place to bring upgrades?
It seems like 'updates' will be used widely this weekend. So the question begets to ask, why are teams bringing their major updates to Barcelona? Former F1 driver Jolyon Palmer has some insights. He notes that the major one is that Barcelona is the nearest for the teams as they are all based in Europe.
ADVERTISEMENT
Article continues below this ad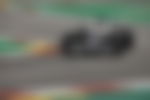 This ensures that the parts can be flown in and out of Spain on time in order to give more flexibility to the teams. Drivers also happen to the Catalunya circuit very well and so they will be spending less time learning the circuit. 
ADVERTISEMENT
Article continues below this ad
This gives teams more opportunities to test the new parts and see what works and what doesn't. The corners also have a vast array of features that lets teams understand the parts and how they work. The track layout of Barcelona will allow teams to carry out a study of how the car will behave in the next few circuits. 
So between McLaren's new brake ducts, Alfa Romeo's updates, Mercedes's new floor, and many more; it will be interesting to see what teams will gain or lose this weekend.  
Edited By: Ranvijay Singh