F1 Fans Settle Ferrari Team Orders Debate With 3 Words as Carlos Sainz Approaches Paramount Spanish GP
Published 05/17/2022, 4:57 AM EDT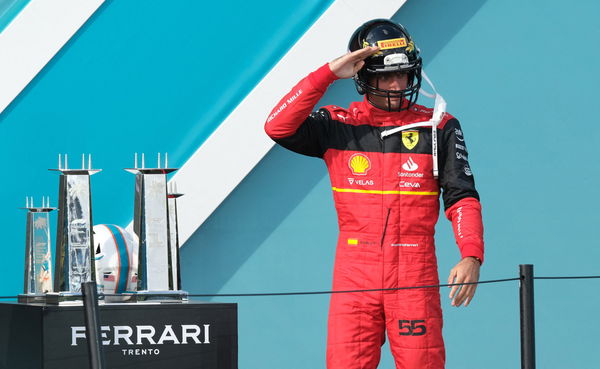 Ferrari driver lineup of Charles Leclerc and Carlos Sainz is being hawk-eyed by fans and teams alike. Their obvious talent and title charge for this year puts a lot of weight on the duo. Being under pressure, the Spaniard has particularly faced some bad luck.
ADVERTISEMENT
Article continues below this ad
Leclerc, on the other hand, has been consistent with points and performances. However, both have looked extremely competitive and promising for a title win this season.
ADVERTISEMENT
Article continues below this ad
Twitter goes crazy over this Charles Leclerc-Carlos Sainz debate
Ferrari has shown some really strong performances this season. Moreover, starting the season with a 1-2, they surely made a statement. However, the Maranello unit has also dwindled and lost out on pace advantage to rival Red Bull. In a season of ups and downs, Ferrari's comeback will be worth the watch!
Watch This Story: Charles Leclerc Extends 6 Year Monaco GP Curse by Wrecking Iconic Lauda Ferrari Chassis
The upcoming Spanish Grand Prix holds a special place in homeboy Sainz's heart. Moreover, Ferrari are in the news to bring major updates to the GP, which might include flooring and weight changes. Amidst all this, a recent fan post urged the community to make a hard choice. Asking a tough question regarding the anticipated top 3: Leclerc, Sainz, and Max Verstappen, the post left Twitter fans in a dilemma.
Would be a bad long-term decision as it would completely crush Carlos mentally

— Mathias Gudme (@gudme123) May 16, 2022
Would absolutely destroy sainz and make leclerc hated by most fans

— GOATSTAPPEN ERA (@JagisinhoV2) May 16, 2022
Let them race. I would understand team orders in the last 5 races of the season if it was close between Charles and Max but now it's way too soon.

— DarianF1 (@Darian_F1) May 16, 2022
Let them race, but don't cry when Charles loses his title fight on the last race because of this kind of event. Remember last year ? Every points matter.

— RT (@tukangdisen) May 16, 2022
You can't do that to Carlos. It would destroy him making us much worse off.

— Tom (@OveratedLama) May 16, 2022
We're fighting for the wdc title. this is the priority.

— Adam (@adam_mr93) May 16, 2022
It's a bit early in the season, but the difference between Charles and Carlos is too big, in a close title fight he needs every point, so let Charles pass.

— Out of Context Mattia Binotto (@OfMattia) May 16, 2022
The question posed a difficult situation where Leclerc's titular chances mattered. Should Sainz let him pass or not? Astonishingly, fans majorly voted for a "Let them race!" case.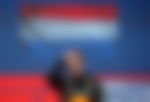 ADVERTISEMENT
Article continues below this ad
So, we now know what'd the F1 fraternity wants if Sainz leads the race and Leclerc is ahead of Verstappen. Interestingly, this could be Sainz's first GP victory ever in his career.
Can Tifosi face this confusing situation?
Verstappen, who was much behind Leclerc after 2 DNFs, has speedily caught up with the Monegasque. With a much smaller gap now, the Dutch could possibly chase and even defeat Leclerc in the driver's championship. At this crucial point of the season, Leclerc's P2 finish behind Carlos could be a defining moment for the Tifosi.
ADVERTISEMENT
Article continues below this ad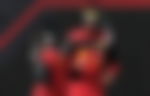 Despite a dominant Verstappen-Leclerc scenario, many want Sainz to take his first win. Until now, the fans believe he has played a comfortable second driver to Ferrari. However, fans who previously saw a title winner in the Spaniard also look forward to a more competitive and dominant fight from his end.
Edited By: Ranvijay Singh