F1 Fans Welcome Baby Emilio as Red Bull Driver Sergio Perez Makes Special Announcement
Published 05/16/2022, 8:05 AM EDT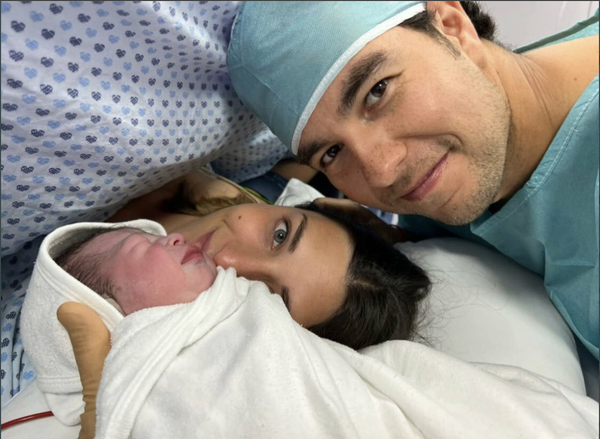 The race weekend is not here yet, but Sergio Perez already has good news to share. The two-time Grand Prix winner and his wife, Carola Martínez, welcomed another addition to their family in the form of a baby boy. The Mexican's wife shared the news on her Instagram handle from the hospital with him and the toddler in the frame.
Sergio is a father of three now, along with Carlota Pérez Martínez and Sergio Pérez Jr. In his Instagram story, Sergio even disclosed the name of his child as Emilio. Emilio is the youngest addition and the second boy of the Perez family.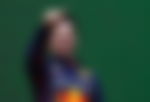 With Sergio Jr. being born in December 2017 and Carlota in September 2019 and now Emilio in May 2022, the Perez family is all hands on deck.
ADVERTISEMENT
Article continues below this ad
Twitter sends in the good wishes to Sergio Perez
The good news did not take time to catch Twitter's attention, and the fans poured in with their congratulatory tweets. Sergio posted a mirror selfie on his Instagram compared to his wife announcing the big news. Something that did not go unnoticed by the Twitter fandom.
OMGGG THE MOMENT IS HERE, CONGRATS TO CHECO & CAROLA 🥳🥳

They deserve all the happiness in the world & it brings so much joy to know that they're experiencing one of the best, most happiest moments of life right now with Emilio!! 💛💛 pic.twitter.com/NGnECh2Q7O

— 🌟💚Checotivation💚🌟 NEVER GIVE UP | fan account (@checotivation) May 15, 2022
Checo balancing his family life with the highly demanding sport that F1 is, whether it be intense preparations, or time-consuming media commitments, is just so remarkable 💛💛

It never seems like he compromises one for the other, just pure dedication to both 👑👑 pic.twitter.com/kPhwdmzRK3

— 🌟💚Checotivation💚🌟 NEVER GIVE UP | fan account (@checotivation) May 16, 2022
The mirror selfie in question is the one from the gym the Red Bull man posted on his Instagram handle. This showcases how highly demanding a sport, Formula 1, is. And the need for the drivers to stay fit throughout the year even before the birth of your third child, as showcased here by Sergio. But all jokes aside, this is the level of incredible dedication and discipline that is required to compete in Formula 1.
Duality of marriage with Checo posting thirst traps vs Carola posting about their newborn baby dkslwlfjkdkdlnfdkkdkd

— nini ✨ race week 🏁 (@poetdamerons) May 15, 2022
Carola has nailed that timing to be fair, I thought Checo may miss a race

— Seb (@FullSendCheco) May 15, 2022
wait checo had his third kid?? i didnt even know he had a 2 TKIDS??

— ًray saw mom (@nessastayIor) May 16, 2022
ADVERTISEMENT
Article continues below this ad
The fact surprised some fans Perez is already a father of three but some applauded the timing of things.
Watch this story: Charles Leclerc Extends 6 Year Monaco GP Curse By Wrecking Iconic Lauda Ferrari Chassis
The timing factor came in as this was a non-race weekend and Perez could be there for the birth of his child. However, if the birth was a few days later, Perez would've missed the upcoming Spanish Grand Prix. But that can still be a possibility if Sergio spends more time with his family and his newborn.
ADVERTISEMENT
Article continues below this ad
Official news is yet to come out of Red Bull sources on if he will race this weekend. But we all wish Perez congratulations on the birth of his third child.