F1 Flexi Wings: What Is the 'Bendy' Part Dividing the Paddock?
Published 05/22/2021, 9:58 AM EDT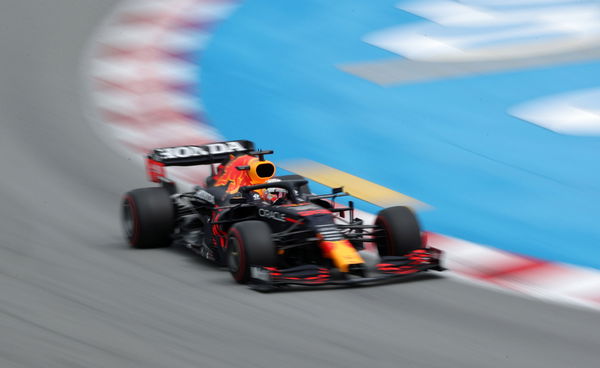 ---
---
Over the past few weeks, there has been a massive hubbub surrounding movable wings. Having implemented the wings, the Red Bull F1 team came under a lot of heat over this issue. In fact, a number of rival team principals have spoken up about the much-debated wings.
ADVERTISEMENT
Article continues below this ad
As per the F1 technical rules, any components that influence the car's aerodynamic performance has to be "rigidly secured." In addition to that, the parts need to "remain immobile in relation to the sprung part of the car." This also blankets the front and rear wings of the Formula One cars.
To ensure that the movement of these parts are limited, the FIA conducts a number of load and deflection tests. However, it is worth noting that the FIA could use its discretion to conduct more tests if any part is suspected to be moving abnormally. Recently, the FIA put forward a new technical directive suggesting that a change in the load tests.
ADVERTISEMENT
Article continues below this ad
How did the Red Bull F1 team get dragged in?
At the Spanish Grand Prix, Lewis Hamilton suggested that Red Bull had a 'bendy wing.' This wing supposedly gave the Austrian outfit a minor performance advantage; as per the seven-time world champion's estimate, Red Bull gained at least three tenths, as they were quick on the straights.
ADVERTISEMENT
Article continues below this ad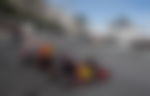 Obviously, Red Bull did not take the accusation lying down. Team boss Christian Horner insisted that their car has been thoroughly assessed and is completely legal. There is significant proof, as no team has failed a deflection test so far. Nevertheless, the FIA saw fit to issue tougher tests. Aside from the greater loads, there will be on-board cameras to monitor the rear wings' movement.
Although the FIA refused to name any specific team, there were some implications. However, they did acknowledge that the tests were necessary due to their awareness of exceptional cases. Admittedly, some were not too happy that the tests were not being conducted immediately, as a flexing rear wing could be a big boon at a track like Baku.
ADVERTISEMENT
Article continues below this ad