F1 Formation Lap: What Is It and Why Is It Important?
Published 03/30/2021, 1:10 AM EDT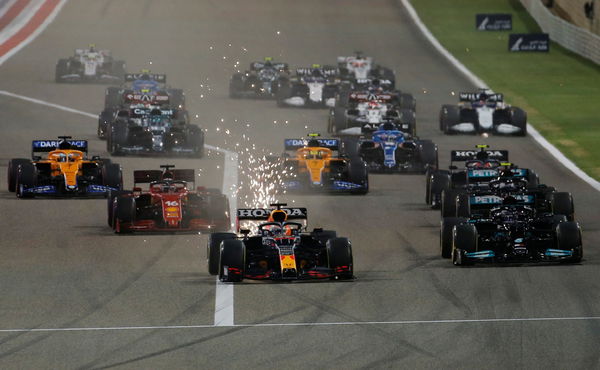 ---
---
Ahead of every race, drivers generally undertake a formation lap before the lights go out to start the race. This is usually just a formality, but it is quite important for a variety of reasons. First and foremost, the parade lap allows the Formula One drivers to get one last look at the track to identify the best places to overtake.
ADVERTISEMENT
Article continues below this ad
A second purpose of the formation lap is to allow the cars to warm up their tires. Truthfully speaking, tyre blankets can only heat them up for so long, and even then, they cool down very quickly. Obviously, this affects the grip levels negatively and could cause a lot of wheel spin. In extreme cases, it could cause a driver to lose control, as Nikita Mazepin and Mick Schumacher found out the hard way at the Bahrain GP.
This is why the warm-up lap is needed to heat up the tires quicker. To achieve this, they will weave slowly from side to side, and may sometimes also warm their brakes. On many occasions, particularly in four-wheel racing, the competitors are not allowed to overtake. However, in the case of two-wheel competitors, they can overtake, as long as they assemble at their proper grid slots.
ADVERTISEMENT
Article continues below this ad
What other purpose does the parade lap serve in Formula One?
ADVERTISEMENT
Article continues below this ad
Last night's Formula One Bahrain Grand Prix also highlighted another useful purpose of the formation lap. Close to the end of the lap, Sergio Perez' Red Bull stopped on the track. Luckily, he was able to restart the car and trundle to the pit lane to start. Meanwhile, the drivers set off for a second formation lap while Perez tried to get his car restarted.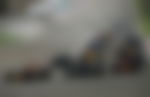 The biggest takeaway from this is that the warm-up lap can be used to see if the cars are in tip-top condition. Cars stalling on the grid or on the track are rare, but it does happen. In that kind of event, protocol demands that the rest of the pack undertakes an extra lap to give marshals time to recover the stricken cars.
ADVERTISEMENT
Article continues below this ad