F1 Gazillionaire Lawrence Stroll Once Hesitantly Followed Elon Musk's $1.5 Billion Footsteps in Major Cultural Shift
Published 12/28/2022, 8:30 AM EST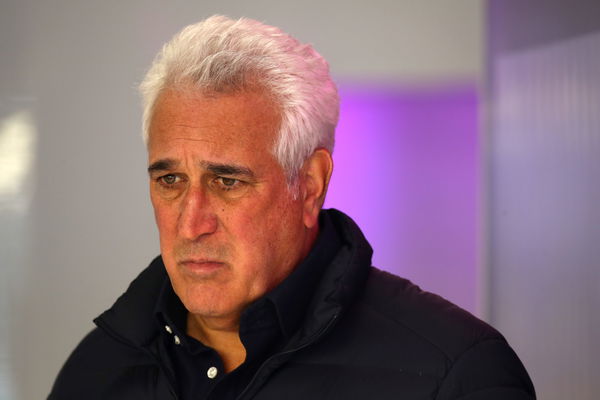 The crypto fever is steadily slowing down and its effects are also seen in the F1 paddock. Many teams and their crypto or blockchain partners have terminated their partnerships in the last few months. Although not every team has followed suit, they still retain some of their partnerships. One such team is Aston Martin, which partnered with Crypto.com and Socios.com in 2021. Besides this partnership, AMR owner Lawrence Stroll also showed some faith in another Crypto idea by Elon Musk.
After the launch of Aston Martin's 2021 car AMR21, Stroll spoke about the Crypto.com sponsorship for the team. CNBC anchor and reporter Julianna Tatelbaum asked the Canadian gazillionaire what he feels about Elon Musk and Tesla's move to accept cryptocurrency as payment for their cars.
ADVERTISEMENT
Article continues below this ad
As per a Twitter post by the CNBC anchor, Stroll said, "It's funny, it's a conversation we had in the boardroom the other day. It's clearly a potential direction going forward. Probably a little bit premature for us. But I am not sure for too long."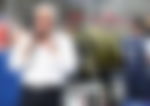 This was a hesitant reply from Stroll, considering the volatility and timing of the market. Back in February 2021, Tesla bought $1.5 billion worth of Bitcoin before announcing their plans to accept crypto as a payment method in a major cultural shift.
Though, considering the slump in the crypto market, there are low chances that Lawrence Stroll will follow suit as Musk's crypto move for Tesla.
The recent crypto slump has led teams like Mercedes to cut off ties with its crypto partners. Yet, Aston Martin holds on to its crypto sponsors, as things stand.
Will Lawrence Stroll and Aston Martin also join the wave to conclude the Crypto Fever of F1?
Aston Martin had onboarded Socios.com for releasing its Fan tokens to deliver a complete fan experience. Besides AMR, several other teams have taken the initiative to launch fan tokens. Yet, as the wave of crypto sponsorships is receding, Aston Martin may just wait it out.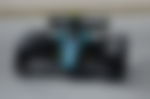 Usually, the sponsors conclude the partnership when they achieve the objectives. The fan tokens of Aston Martin are launched and available for their intended fan experience. Yet, there is no update if the team will be looking to conclude their sponsorship with either Crypto.com or Socios.com.
ADVERTISEMENT
Article continues below this ad
Socios.com has been working on Aston Martin fan tokens since last year based on the Chiliz blockchain. The company earned over $160 million in revenues for many sports teams via digital assets and fan tokens. So Aston has a solid partner to feel any instability.
Yet besides driver line-ups; sponsorships are another aspect that often changes in F1 pretty quickly. So, there should not be any surprises if either of Aston's partners parts ways in the near future.
ADVERTISEMENT
Article continues below this ad
WATCH THIS STORY: Lewis Hamilton with guests at a dinner in Sao Paulo
Time will tell if Aston Martin follows the Silver Arrows in taking any preventive action from the crypto slump. Still, let us know your thoughts on the crypto sponsorship wave of F1.
Edited By: Varunkumaar Chelladurai