F1 Grid Warned of the New Mick Schumacher Following His Father Michael's Footsteps
Published 07/15/2022, 12:20 PM EDT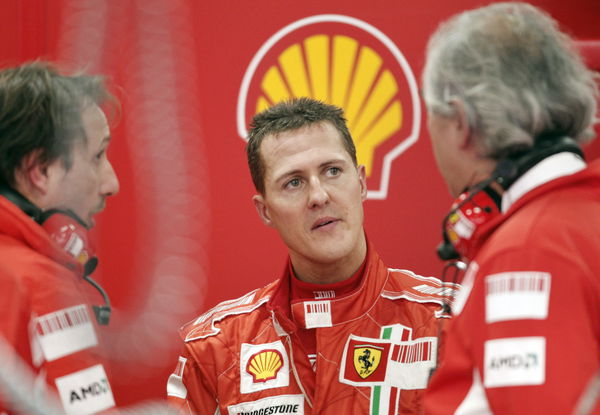 Michael Schumacher is one of the most acclaimed Formula 1 drivers to date. The German seven-time world champion over his illustrious career drove alongside 11 teammates. And Johnny Herbert was one of the eleven who has now made a bold claim about the Schumacher lineage.
ADVERTISEMENT
Article continues below this ad
The driver turned television announcer partnered with Schumacher in the 1994-1995 seasons. Michael Schumacher won his second championship and Benetton won their only constructors' championship in 1995. A championship-winning season can reveal a lot about a driver and Herbert witnessed Schumacher up close. Now, as an F1 presenter for Sky Sports F1, Herbert is witnessing Michael's son Mick live out his F1 dream.
ADVERTISEMENT
Article continues below this ad
Despite a poor start in the premier racing competition, Mick is warming up to his seat. And Herbert feels in the last couple of races Mick showcased his Schumacher gene as well.
He elaborated, "Now we're seeing a side of his dad come out, Michael, and that's the angry side. This is a very, very important part of being a driver." (translated using google)
He added, "When things don't go your way, you have to stand up for your reasons. It's nice to see him, because now we're seeing the real Mick."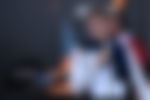 Michael Schumacher's former teammate is making bold claims, but we can't deny the obvious similarities. Only a few might expect Mick to touch the impossible heights his father did.
However, the young Schumacher is showing flashes of walking into his father's shoes, especially in the last couple of races. Scoring points for the first time in a race and doing one better in the next race shows ambition, a trait that runs in the family.
And after the last two races, people are noticing similarities as well.
Mick Schumacher's mind-blowing coincidence with father Michael Schumacher
ADVERTISEMENT
Article continues below this ad
The Haas man is on an incredible run, making his case for the 2023 Haas seat. However, even if the young Schumacher does not renew, there's a feeling he will have a seat elsewhere. Especially now that he's showing glimpses of his father in him.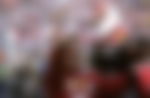 And in an uncanny coincidence, both Schumachers started and finished the Austrian GP similarly. Both started the Austrian GP from P9 and finished the race at P6. Michael did it in 1997 compared to his son's result at the recent Grand Prix.
ADVERTISEMENT
Article continues below this ad
Watch This Story: Max Verstappen Maintains Insane 0.3s Gap With 360 Power Move at British GP
The similarity in the race result might not be the only one, as fans hope to see more Schumacher similarities over the course of Mick's career.