F1 Insider Believes Ricciardo Yet to Reach Renault Frustration Levels Amid Mclaren Slump
Published 06/01/2021, 5:11 AM EDT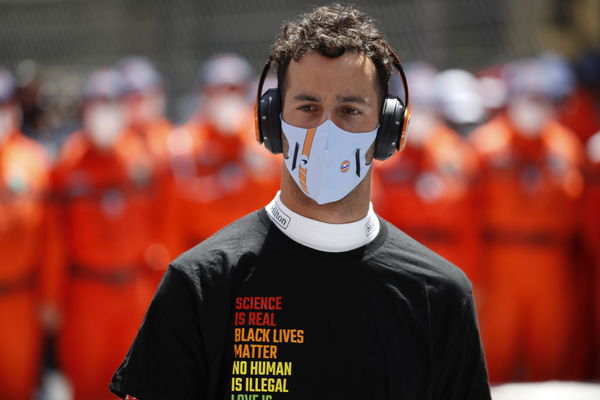 ---
---
Daniel Ricciardo is a driver who's enduring one of his worst starts to an F1 season. With just 24 points from five races, the Aussie cannot seem to end his struggles since moving to McLaren this season.
ADVERTISEMENT
Article continues below this ad
To add to his misery, his teammate, Lando Norris, is far ahead in third place with 56 points. Ahead of the Azerbaijan Grand Prix, Lawrence Barretto, a senior writer at F1.com, appeared on the "In the Fast Lane" podcast. He compared Ricciardo's current situation to his early days in Renault, and believes a return to Baku might just be what the Aussie needs.
Daniel Ricciardo not at the same stage of pain compared to Renault: Barretto
ADVERTISEMENT
Article continues below this ad
With a disappointing P12 finish in the Monaco Grand Prix, Ricciardo's struggles this season continue. Despite winning here with Red Bull, the Aussie couldn't make his way up the grid from P12 this year.
Ahead of the Baku weekend, Barretto spoke about how he's still putting a smile on his face in the paddock. Although he is enduring a rough start, he hasn't let the pain affect him as much as it did in Renault.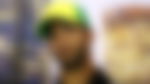 Appearing on the "In the Fast Lane" podcast, Barretto said, "He's still smiling. He doesn't seem like he's letting the world get on top of him in a way that, in Renault, it was very clear that he felt the pain of what was going on. And I don't feel like we're there yet."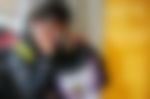 Can Ricciardo regain lost confidence in Baku?
Ricciardo now heads back to Baku after two years, with last year's race cancelled because of COVID-19. If there's any track on the calendar where the Honey Badger can make a comeback, it's Baku.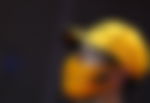 Winning here in 2017, the Aussie admits to liking this track, something that Barretto points out. "It might be a good thing that he's going to Baku. Like he said, to a venue that he likes," he said.
ADVERTISEMENT
Article continues below this ad
"And he might feel a little bit more confident in pursuing certain directions with the car, and then just get a result where he just feels like he's got a lightbulb moment, which is kind of what he had at Renault."
Baku's known for hosting the most unpredictable races on the F1 calendar. In fact, Ricciardo won the 2017 race after starting P10. Can the Aussie redeem his season in the "Land of Fire"?
ADVERTISEMENT
Article continues below this ad
WATCH STORY: When F1 Drivers Had A Blast On Top Gear With Jeremy Clarkson Feat. Hamilton, Vettel & Ricciardo