F1 Looking at Aggressive Strategies, Including Ditching Motorhomes to Become Carbon Neutral by 2030
Published 02/10/2020, 9:23 AM EST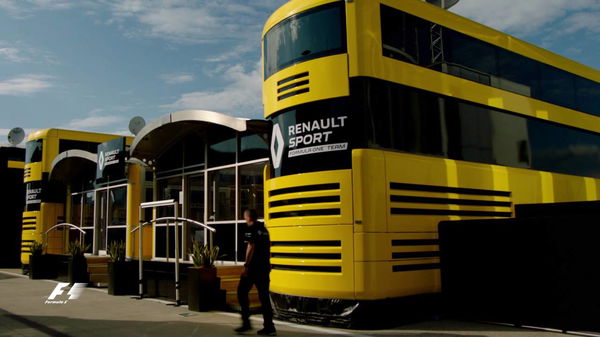 ---
---
Last year, F1 made a big commitment to go carbon neutral by 2030. The key points were reducing car emissions, switching to effective transportation methods and optimizing logistics. To reduce the overall fossil fuel uses.
ADVERTISEMENT
Article continues below this ad
Ross Brawn, F1 managing director was recently talking about the steps to reduce the carbon emission of the sport. And the FIA is considering using different forms of transport including more trains or sea freight. And the days of excessive 'gin palace' motorhomes being driven around Europe could end soon.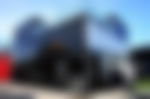 ADVERTISEMENT
Article continues below this ad
"We are looking at transportation and all the equipment that we use," said Brawn. "So my guys at the moment are looking at all the alternative forms of transport and trains are actually a very efficient way of moving stuff around. Sea freight is also a very efficient way of moving things around in terms of the impact it has. So we're looking at all the logistics and see how we can minimize our impact"
Currently, motorhomes are used in 9 races during the European leg of the championship. And it has a hefty logistical side.
Brown added "We go to overseas races, for example, we go to Baku, and you have a nice set of prefabs all laid out for you. Nobody complains, and it is all workable."
ADVERTISEMENT
Article continues below this ad
"Then we go to Monza and we have our gin palaces with all the trucks that are needed to transport them. So in the future, we want to move to a motorhome or hospitality facility which could be put up with far less impact in terms of logistics and transportation than we have now."
Logistics of F1
The F1 calendar is not structured in a way to minimize distance covered.
ADVERTISEMENT
Article continues below this ad
When F1 races in Austria, Budapest is just 400km away. However, instead of heading straight there, motorhomes travel to Silverstone and then to Hungary. A round trip of some 3400km. Differences like these equate to some 1.125 million kilometers of extra diesel usage.
In conclusion, F1's carbon usage optimization plans are very ambitious. But Formula 1 has already started working on this. And we might witness the change really soon.