F1 Records $386 Million Loss in COVID-19 Affected 2020 Season
Published 03/07/2021, 7:41 AM EST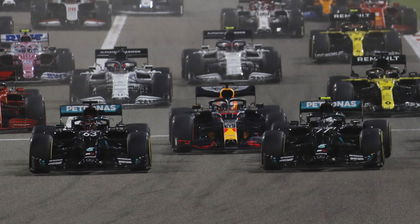 ---
---
2020 was a year from hell for every sporting institution, and F1 was no different. F1 owners Liberty Media's balance sheet shows that the sport incurred major losses, thanks to the pandemic-inflicted campaign.
ADVERTISEMENT
Article continues below this ad
It must be said, however, that a lot worse could have happened had the races not continued. Although the season got off to a pretty late start in July, F1 deserves praise for the fact that they managed to have nearly a full schedule of Grand Prix races. If the plans to go racing were completely abandoned for 2020, there's no telling just how bad F1's financial state would have been.
Would there even have been a 2021 season then? Who knows?
ADVERTISEMENT
Article continues below this ad
Luckily, though, the damage was limited as much as possible. But even after restricted damage, the loss in numbers was quite sharp, and the sport certainly felt the pinch of it, to put it mildly.
Let's have a closer look at just how much F1 lost in revenue in 2020.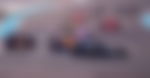 COVID-19 hit F1 like a storm
As per Auto Motor und Sport (translated via Google), "Sales collapsed in the important business areas. Entry fees, radio fees, advertising, sponsorship, paddock club, freight: Formula 1 recorded a decline everywhere in the past year."
F1 endured a massive loss of $386 million during the 2020 season. This is in stark contrast to the $17 million of profit that it had made just a year prior.
All the major sources of revenue shrunk big time last year. The fact that 14 of the 17 races were spectator-less, many venues which had contracts were dropped, and the newer ones brought to fill in didn't have to submit the usual entry fees meant that F1's sales regressed from $2.022 billion to $1.145 billion, a 43% drop.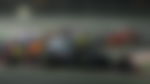 Sponsorship and advertising revenue declined from $300 million to $194 million. Through broadcasting rights, F1 collected a 55% share of its revenue ($630 million) but even that number was $140 million lesser than 2019. The only bright spot was the digital media boost.
ADVERTISEMENT
Article continues below this ad
All in all, it wasn't a good year for the sport. Nevertheless, F1 lives on and fans can be thankful for that. The 2021 season may not be a whole lot better from a financial perspective. Perhaps the idea of sprint races may boost the TV revenues?
No one knows, but here's to hoping at least the on-track action will live up to expectation.
ADVERTISEMENT
Article continues below this ad