F1 Rookies of 2021 – The Lowdown on Mick Schumacher, Yuki Tsunoda and Nikita Mazepin
Published 03/14/2021, 5:58 AM EDT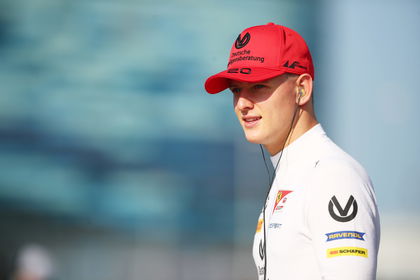 ---
---
F1 2021 is expected to have multiple interesting storylines that fans should keep their eyes peeled out for. One among them would be tracking the progress of F1's to-be-debutants for this season. The latest edition of Formula 1 will feature three rookie drivers, namely, Mick Schumacher, Yuki Tsunoda, and Nikita Mazepin.
ADVERTISEMENT
Article continues below this ad
But before you decide on which F1 rookie you'll be throwing your support behind, here's your chance to know these three drivers a bit better. We'll take a look at their performances in the junior series and what you can expect from each of them as they make their maiden outing at the pinnacle of motorsports this year. Without further ado, let's jump straight into it.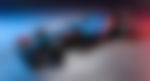 ADVERTISEMENT
Article continues below this ad
F1 debutants of 2021 – Mick Schumacher
Surely, anyone who has been following F1 will not be a stranger to this name. Mick is the son of legendary F1 driver and seven-time champion Michael Schumacher. As such, the young German has always had eyeballs following him, even during the junior series. And in F1, that stardom will only be highlighted even more.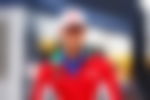 However, make no mistake, the 21-year-old has landed up in F1 purely on the basis of merit. Schumacher Jr. finished the previous F2 season as the championship winner. That's not all, he was also the championship winner in F3 two years before that and even finished as runner-up in the ADAC F4 championship. So, success has been second nature to him so far.
Nevertheless, those expecting him to replicate those highs this season may want to curb their enthusiasm. Mick is notorious for making a poor start in his maiden campaigns during his junior series days. And with Haas, don't expect things to change anytime soon, despite his positive comments after testing.
So, don't be too surprised to see Mick end his maiden F1 campaign with no points. However, he should finish ahead of his teammate, Nikita Mazepin, and perhaps Williams driver Nicholas Latifi.
Yuki Tsunoda
At the young age of 20, Yuki is seen as somewhat of a prodigy. The AlphaTauri driver will become the first Japanese racer on the grid since Kamui Kobayashi.
Tsunoda is prodigiously talented and is part of the Red Bull driver academy. The team's advisor Dr. Helmut Marko rates him highly and it is not difficult to see why.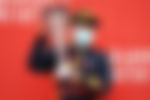 The young Japanese driver ended the previous F2 campaign in third place, only one point behind Ilott and 15 points behind Mick. That stat becomes more impressive when you consider the fact that Tsunoda only managed two points finishes in the first eight races. The consistency he showed thereafter was remarkable.
Expect the 20-year-old to have a solid start to his F1 career. He'll be expected to finish at least 14th in the championship standings. But don't be surprised if he leapfrogs a few veteran drivers in better mid-field cars, including his teammate Pierre Gasly.
Nikita Mazepin
The Russian driver is the third debutant in F1's latest edition. Nikita will pilot the Haas car alongside fellow debutant Mick. However, unlike the other two drivers here, Nikita's racing track record isn't as impressive.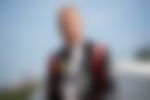 He finished the last F2 championship in fifth place, which isn't too eye-catching. However, he did finish as runner-up in the GP3 series (a precursor to F3). Opinions are divided over his seat in F1, but on his day, Nikita proved that he can be pretty quick.
ADVERTISEMENT
Article continues below this ad
Mazepin will have to put in gargantuan performances for people's opinions on him to change. But the reality of that happening is unlikely. He is most likely to end the season with zero points and finish at the bottom of the table.
So there you have it folks, your lowdown on the three F1 debutants.
ADVERTISEMENT
Article continues below this ad
Let us know in the comments below which one of these drivers will you be rooting for in 2021.