F1 Star Lando Norris Gives $240K Worth McLaren Beast His Special Personalized Touch
Published 03/14/2023, 8:45 AM EDT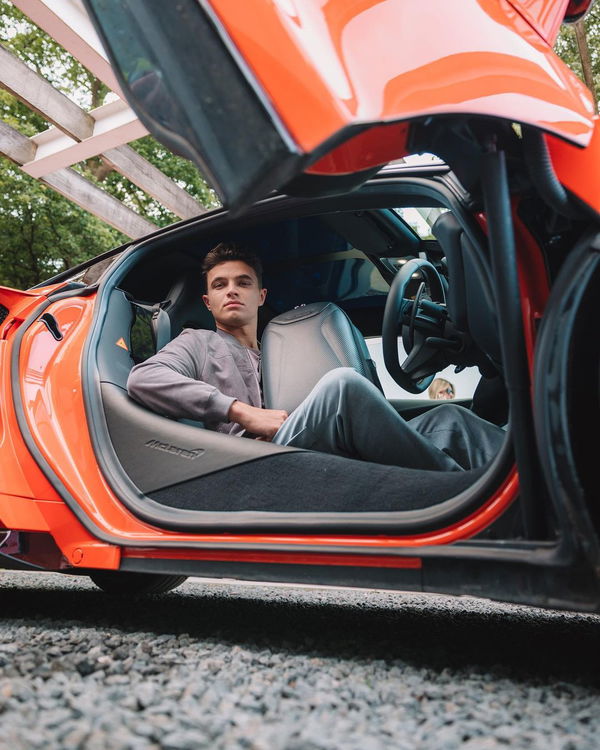 Lando Norris is a man of many talents. He takes on many roles as well. Be it that of a golfer, DJ, or video gamer. He can do it all. So now, we bring to you another one of his talents, and that is car designing. Norris designed the gorgeous McLaren Artura worth nearly $240,000 as per his own taste!
The first hybrid in a planned lineup of McLaren road vehicles is the Artura. Its forerunners received unfavorable ratings for their reliability. And during the off-season, one of McLaren's star drivers, Lando, got his hands on a limited edition McLaren Artura, but the catch was that they did the design using their online configurator.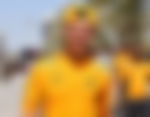 The Belgian-British driver's configuration gave us an insight into his taste. The most prominent of them all was the "performance guy," who chose yellow as his favorite color for Valentino Rossi. But thankfully, he didn't go overboard and settled for a "vision" pack that added neon yellow highlights to his ride. However, he ultimately made the right call by going for an Aurora Blue.
ADVERTISEMENT
Article continues below this ad
But let's talk about those rims. He picked black gloss rims on a blue car, but at least he threw in some yellow calipers to match his racing helmet. Then moving on to the interior, Lando's love affair with carbon fiber is obvious. He went all out and checked every carbon fiber option available for the car, both inside and out. And to top it off, he added upgraded speakers of Bowers and Wilkins because, of course, he's a DJ on the side.
Lando Norris spills beans on the rest of the drivers
ADVERTISEMENT
Article continues below this ad
F1 drivers live a pretty secret life. Well, it was a secret until Lando got a mic at the Fast and the Curious podcast, where he revealed what goes on in the drivers' WhatsApp group. Yes, it exists!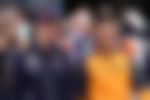 During the podcast and as quoted by PlanetF1, the driver revealed, "I mean it's not like we're sending banter in there day after day but there are occasions where something may have happened on track and suddenly people are sending memes in and whatever and it gets a bit out of control," in addition to the help that they provide to each other collectively.
ADVERTISEMENT
Article continues below this ad
WATCH THIS STORY: An Insight Into Lewis Hamilton's Dating History
Certainly, this information couldn't have come from anyone but him. And we love knowing that the fun part exists between them. If we were to see one of the conversations of that group, I think we would know which driver we should approach.
Edited By: Akash Pandhare