F1 Stars Give Their Verdict on Hamilton-Verstappen Monza Crash As Ricciardo Names the Culprit
Published 01/16/2022, 8:16 AM EST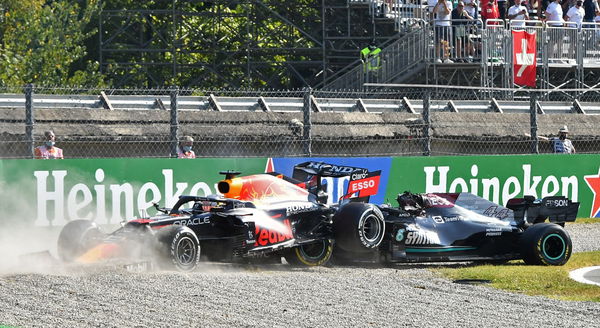 Looking back at what has been an absolutely incredible season, the fan-favorite was the race in Monza. A race that had the much-awaited Daniel Ricciardo victory, and more importantly, a turning point in the championship battle.
ADVERTISEMENT
Article continues below this ad
As the dust settles, F1 drivers and journalists reacted to some of the highlights of the season, including the infamous crash at Monza. As Pierre Gasly rightly said: "Championship there." 
ADVERTISEMENT
Article continues below this ad
George Russell gave his experienced take on it: "That was a pure racing incident in my opinion." Nicholas Latifi added, "It could have gone either one that could have lifted out of it or given more space; that one was a racing incident."
On the other hand, Lando Norris was an excited driver to have gotten away from it. "This was really good… I was watching it. I was really happy."
Daniel Ricciardo gives his expert opinion
Unlike the professional analysis of the Williams duo, when asked who he thought was at fault, Daniel Ricciardo said: "the gravel trap." Lando Norris shook his head in agreement.
The duo had the most to gain after the collision, making their well-fought 1-2 finish much easier. The only team to achieve that this season, Ricciardo hails the finish as his biggest achievement in his career.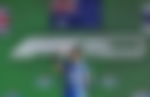 "The more time that passes since Monza, the more that I actually realize the effect of that. And I really do think it was the biggest moment, win, race, day of my motorsport career."
After the difficulties of his career in Red Bull and Renault, the Aussie's win was glorious. "For me, some of the low days this year weren't for a lack of trying, so in a way, I don't regret anything either. I don't feel like I could have tried any harder. If I felt like I hadn't given it my all then maybe I would have some regrets, but I don't. So yeah, no regrets, just memories – those words were my first tattoo, actually."
ADVERTISEMENT
Article continues below this ad
Thus, the prospects of 2022 give the driver hope. "I think the new cars are very exciting for F1 because they should mix things up a bit. I mean, [in 2021] things were quite mixed up at times: we saw a few different winners and a lot of teams on the podium… The main thing we all want… is closer racing–to follow a car in front easier and have more battles"
ADVERTISEMENT
Article continues below this ad
As the Honey Badger gets amped for the 2022 season, hopefully, we see him in the fight ahead. Regardless, the Woking team has a lot of confidence in their car; maybe Monza isn't the last of the 1-2 for these two drivers.
Watch this story: Ferrari Strategy Fails We Will Never Forget