F1 Teams and Their Title Sponsors for the 2020 Formula One Season
Published 11/19/2020, 9:53 AM EST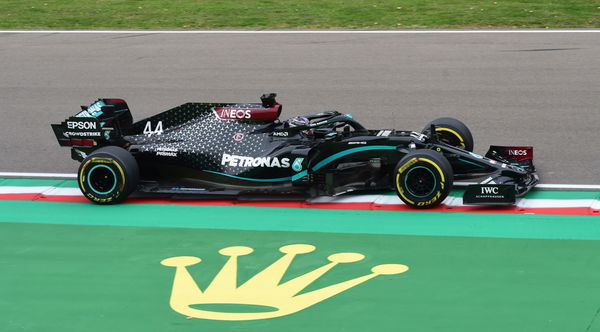 ---
---
F1 is one of the most expensive sports in the world. It is impossible to conduct the race without sponsors. There are 10 teams in F1 and each team has 2 cars that participate.
ADVERTISEMENT
Article continues below this ad
Furthermore, each team has 2 drivers and a number of crewmates who help the team succeed on the track.  To support and build the cockpits with proper chassis and tires, the sponsors are extremely important.
There are several sponsors in the game. To receive the perfect crown for the race, there are various aspects that need to be taken care of. Hence, the sponsors look after such requirements to lead the race forward.
ADVERTISEMENT
Article continues below this ad
1. Mercedes
The Mercedes AMG Team of F1 has 2 cockpits #44 driven by Lewis Hamilton and #77 driven by Valtteri Bottas. They have several sponsors to hold the team up in times of peril.
Petronas, INEOS, UBS, Epson, BOSE, Tommy Hilfiger, IWC, Hewlett Packard, The Ritz-Carlton, Monster Energy, Pure Storage, CrowdStrike, TIBCO, AMD, Puma, Police, OMP, OZ Racing, Endless, Stilo, Seedlip, and Pirelli.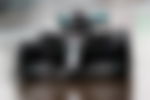 The title sponsor of the Mercedes AMG F1 team is the Petroliam Nasional Berhad (PETRONAS). It is Malaysia's highly ranked integrated oil and gas multinational company. Furthermore, it is one of the largest globally recognized corporations.
2. Scuderia Ferrari
The Italian Giants of F1 with two cockpits #5 and #16 have Sebastian Vettel and Charles Leclerc behind the wheel for this season.
The Official Sponsors of the most historical team- Scuderia Ferrari are Mission Winnow,  Kaspersky, Ray-Ban. With other sponsors like HUBLOT, MAHLE, UPS, OMR chipping in.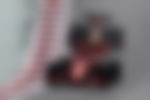 However, the official suppliers are Pirelli, Puma, Eightcap, Infor, SKF, MARELLI, NGK SPARK PLUGS, VISTA JET, Brembo, Experis, Reidel, and Iveco. Moreover, the other suppliers are Palantir, Alfa Romeo, Techno Gym, Sabelt, Garrett, and BELL Helmets.
The Title Sponsor of the Scuderia Ferrari F1 team is Mission Winnow.  Mission Winnow is an 'unconventional communications platform' that shares their 'journey' and also helps to provide a 'stage for constructive dialogue'.
3. Red Bull Racing
The Title Sponsor of Red Bull Racing is Aston Martin. However, their team is partnered with Puma, Tag Heuer, Rauch, Dita, W66, Pirelli, MYWORLD, AlphaTauri, Piquadro, IRIS, and Gold Standard.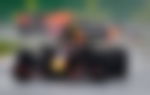 Further, their technical partner is Honda. Their other technical partners are Mobil 1, Esso, and Hewlett Packard Enterprise.
The Innovation Partners are AT&T, Citrix, Siemens, IBM, KX, DMG MORI, Hexagon, and Ansys. Furthermore, their team suppliers are PWR, OZ Racing, and Sabelt. Finally, Mitie keeps a check on the team's Facility Management.
The Red Bull Racing team has signed racers Max Verstappen driving no. 33 and Alex Albon driving no. 23 for competing in F1 circuits.
4. McLaren
The much renowned McLaren team has racers, Carlos Sainz and Lando Norris behind the wheel of their #55 and #4 cars. The team's most significant sponsor is British-American Tobacco.
There are more sponsors of the team for various requirements. Splunk, Dell Technologies, Darktrace, Huski Chocolate, Gulf Oil. The list further continues with Arrow Electronics, Richard Mille, Miory Steel, Estrella Galicia, Coca-Cola, Hilton, Automation Anywhere, Unilever, FxPro, Klipsch, Deloitte, TUMI, IQONIQ, CNBC, Mind, Sparco.
Following with Logitech G, Mindmaze, Pirelli, Buzz & Co., Volvo Trucks, Sikkens, FAI Aviation Group, Mazak, Marelli, Ashurst, Akebono, Enkei, Technogym, Stratasys, Content+Cloud, KAUST, Hookit, Alienware.
The list ends with final sponsors, Veloce Esports, Sparco Gaming, Ultimotive, New Era.
5. Renault
The team has drivers Daniel Ricciardo and Esteban Ocon racing behind cockpit #3 and #31. The title sponsor of the Renault team is DP World.
The other sponsors are Castrol, Infiniti, RCI, MAPFRE, BP Ultimate, Dupont, Microsoft, Bell & Ross, Eurodatacar, Genii Capital, Yahoo, Le Coq Sportif, 3D Systems.
Following with, Alpinestars, Boeing, Cannondale, Elysium, GF Machining Solutions, Hexis, HP, ixell, Jabil, Matrix, OZ Racing, PerkinElmer, Siemens, Verizon Media, Volume Graphics, and Pirelli.
6. Alpha Tauri
The team has drivers Daniil Kvyat and Pierre Gasly behind cockpit #26 and #10. Their dominant sponsors are Alpha Tauri itself and Honda. However, the other sponsors are MYWORLD, Moose, Edifice Casio, Randstad, Pirelli, Riedel, Piloti, and Siemens.
7. Alfa Romeo Racing
The title sponsors of the team are Alfa Romeo and ORLEN. Their official partners are Acer, Richard Mille, Pirelli, Save the Children, Sparco, Walter Meier, Marelli, Mitsubishi Electric, Iveco. Followed by Hewlett Packard Enterprise, Huski Chocolate, GlobeAIR, IVY Oxford, Additive Industries, Singha Corp., Carrera, Built for Athletes, and the Adler Pelzer Group.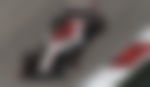 Moreover, their team suppliers are 3D Systems, AB Dynamics, Carbon Connect, Interroll, Quintus, Riedel, and Brutsch/Ruegger Tools. The Alfa Romeo Team has signed racers Kimi Raikkonen and Antonio Giovinazzi driving cockpit #7 and #99 in the F1 grid.
8. Racing Point
The title sponsors of the team are BWT. However, their Global Partners JCB, Canada life, Bombardier, Claro, Aqua Mondo, Telcel, Pirelli, Infinitum, Acronis, Ravenol.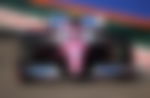 Furthermore, their Regional Partner is Xmen. Following, the team suppliers are Hackett London, IFS, Alpinestars, EBB3, Schuberth, STL, RNT Rausch, UPS Direct Power Protection, Pelmark, Voip Unlimited, Gtechniq, Condeco, PARAVEL, Adaptavist, UNIVA.
The Racing Point Team has signed racers Lance Stroll, and Sergio Perez driving cockpit #18, and #11 in the F1 grid.
9. Haas
ADVERTISEMENT
Article continues below this ad
The team has drivers Romain Grosjean and Kevin Magnussen in cockpit #8 and #20. The sponsors are BlueDEF, Jack&Jones, Mindmaze, PEAK, Richard Mille. Further, the other sponsors are Alpinestars, Nominet Cyber, Pirelli, Stichd.
10. Williams
The team has drivers George Russell and Nicholas Latifi driving cockpit #63 and #6.
ADVERTISEMENT
Article continues below this ad
Their sponsors are Sofina, Lavazza, Acronis, RBC, Versa, FT, PONOS, Symantec, IQONIQ, Pirelli, NetJets, PPG, Alpinestars. Further, the other sponsors are Thales, DTEX, Precision Hydration, Crew Clothing, APL, Michael Caines, App tech, U Earth, Life Fitness, and Spinal Injuries Association.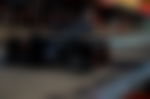 Enjoyed reading this article? Download our exclusive app to get 24x7 coverage, latest memes and social media banter. Click here to download.