F1 Teams Green Light Major Change for 'An Even More Exciting Weekend Format' in 2021
Published 02/12/2021, 1:30 AM EST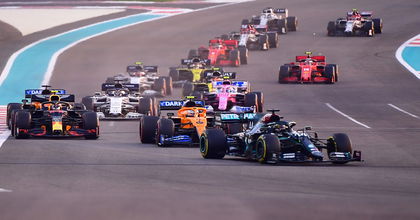 ---
---
Earlier this month, F1 CEO, Stefano Domenicali, mentioned that Sprint races would be making their way into Formula 1 over the upcoming 2021 season. This news came following the latest F1 commission meeting.
ADVERTISEMENT
Article continues below this ad
After a brief wait, an update is finally here regarding F1's final decision regarding sprint races. F1 and FIA, together, released a statement revealing that a 'working group' will be built to bring about a final plan on hosting sprint races.
According to Autosport, F1 and FIA affirmed that F1 teams have supported this new format. Hence, it looks like positive news is on its way to the F1 fans who have been awaiting the entrance of sprint races.
ADVERTISEMENT
Article continues below this ad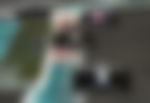 "All teams recognised the major importance of engaging fans in new and innovative ways to ensure an even more exciting weekend format," the statement read.
"There was, therefore, broad support from all parties for a new qualifying format at some races. And a working group has been tasked with creating a complete plan with the aim to reach a final decision before the start for the 2021 championship."
F1 Grand Prix that could host sprint races
Sprint races are a shorter and simpler version of an actual race. The weekend starts with the usual practice sessions. Eventually, qualifying sessions will take place as normal but could be preponed to Friday against the usual Saturday.
Cars will line up according to the qualifying results. However, by the end of the sprint race, there will be reshuffling in the grid for the following race day. Positions from P1 to P7 will be reversed, which means that a sprint race winner would line up P7 for the main race.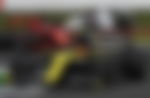 FIA and F1 clarified that the much-awaited 100 km racing format would take place at certain circuits. Amongst the massive calendar, Autosport claimed that a few circuits were shortlisted for hosting sprint races.
ADVERTISEMENT
Article continues below this ad
At the moment, the Canadian Grand Prix, Italian Grand Prix, and Brazilian Grand Prix have entered the shortlisted pool.
However, it is still unclear whether the above-mentioned circuits would actually host F1 race weekends, citing the rise in COVID-19 cases. Hence, one can expect more circuits to join these three.
Overall, such format changes lead to a key question. Will it turn out to be a success for the sport? Or could it end up as a failure similar to their 2016 'elimination' style qualifying format?
ADVERTISEMENT
Article continues below this ad