F1 Teams Not Too Thrilled with the Idea of an Extended Summer Break
Published 03/18/2020, 8:35 AM CDT
---
---
Given F1's bloated calendar, one would think that F1 teams would be thrilled at getting more days off. Unfortunately, the truth is far from it. As it turns out, none of the teams are too happy that the summer break could reportedly take place in the coming six weeks.
ADVERTISEMENT
Article continues below this ad
Evidently, Formula 1's bosses are trying to get the season underway despite the coronavirus outbreak. After all, the show must go on and the 2020 F1 season has to start at some point.
When F1 announced the Australian GP's cancellation, Bahrain and Vietnam got postponed as well. Now, all these races are clinging to the vague hope that they could earn a berth in a revamped calendar.
ADVERTISEMENT
Article continues below this ad
F1 sporting boss Ross Brawn told Sky Sports about an idea to "free up the August break". Another idea pitched was "two-day weekends" to allow for triple-headers.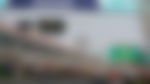 What do F1 teams do in the summer break?
During this period, all factories shut down for three weeks while F1 bosses give teams a window to choose their three weeks. Unfortunately, not all of the teams are too happy about the matter getting more complicated.
"Multiple sources tell me F1 summer break to take place over next six weeks (from March 23rd – end of April)," reports BBC 5 Live F1's Jennie Gow.
ADVERTISEMENT
Article continues below this ad
"Teams able to select three weeks within that time to shut down. Paves the way for wall to wall racing when Covid-19 is sorted. Some race team members very angry about this."
The primary reason is that, though they get a break, many are stuck in quarantine and away from family. Furthermore, F1 rules state that at least eight races need to take place in order for the season to be considered a World Championship.
Since Ferrari hails from Italy, one of the worst affected countries, they completely shutdown the team's factories. Meanwhile a Williams F1 spokesperson told GPBlog that the workers are barred from the Grove factory. The good news is that the team has an on-site health nurse to ensure the well being of all the staff.
ADVERTISEMENT
Article continues below this ad
"The health nurse keeps a close eye on all advice from each health source. The government and ensures that we follow all of this for the safety of those involved."