F1 Testing: Lando Norris Claims "Mercedes Looked Terrible Over the Last Few Days"
Published 03/15/2021, 8:00 AM EDT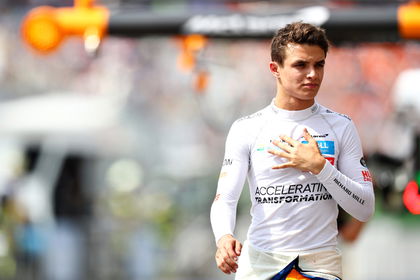 ---
---
Mclaren driver, Lando Norris, has spoken about rival team Mercedes and how they have struggled during this season's testing. The 21-year-old feels they haven't been their best compared to their previous years.
ADVERTISEMENT
Article continues below this ad
The Brackley-based team had some gear troubles over the weekend and their driver's Hamilton and Bottas spun around the track. Norris has stated the team hasn't been like this in their past seasons in F1.
Norris is confident for the upcoming season where he will pair up Australian driver, Daniel Ricciardo. The Woking-based team will have a Mercedes power unit in 2021 and will look to fight for the championship in the new season.
ADVERTISEMENT
Article continues below this ad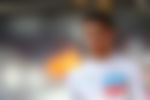 Lando Norris thinks Mercedes hasn't looked like this in years.
The British driver said, "It's always the same with testing Mercedes looked terrible over the last few days and maybe not quite as comfortable as what they have done over the last few years."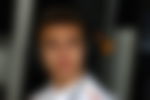 Norris added, "The last few years they've been slow [in testing] but everyone knows they're going to be quick. But the last few days, they just looked like they struggled or made some more mistakes here and there. Maybe not quite as comfortable."
Lando Norris hopes to learn from his Australian teammate
The 21-year-old is entering his third season in F1, and with the departure of Carlos Sainz from the team, Norris gets a new partner for 2021. Daniel Ricciardo joined the Woking-based outfit after leaving Renault at the end of 2020.
ADVERTISEMENT
Article continues below this ad
Norris hopes to learn from a Grand Prix winner, he said, "I only see it as a positive. He's a guy who can win races, he can score podiums. It's good for me, I can learn from him but also it's going to be a different way of working with him compared to how I worked with Carlos in terms of helping the team out and working together as team-mates rather than the way I used to work things with Carlos."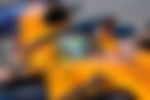 The Woking-based outfit has two talented drivers behind the wheel, and with a Mercedes engine, they remain optimistic. Mclaren finished 3rd in the constructor's last year and will be hoping they can challenge Mercedes for the title this time around.
ADVERTISEMENT
Article continues below this ad