F1 Throwback: Kimi Raikkonen Emulates 'Drift King' in a Mind-Boggling Overtake
Published 06/21/2020, 5:18 AM EDT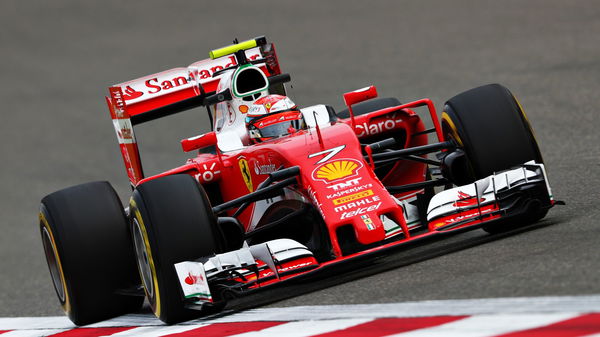 ---
---
Kimi Raikkonen is a lover of all kinds of motorsports. The 'Iceman' fell in love with racing when he began karting as a kid. 30 years on, the Finnish driver is a de facto legend in F1. He had left Formula One in 2009 and headed to the World Rally Championship for two seasons before returning. 5 year after returning to Formula One, Kimi Raikkonen decided to throw in some rally racing techniques in an F1 race, because why not.
ADVERTISEMENT
Article continues below this ad
Kimi Raikkonen shows us a glimpse of a rally-style overtake in F1
The incident took place at the Hungaroring in Hungary on the 24th of July 2016. Kimi started the race in 14th place after a disappointing qualifying session. However, he ended the race in a much improved 6th place finish. On the way to achieving that 6th place finish, Raikkonen in the Ferrari, performed a rally-style overtake on Sauber's Felipe Nasr.
Kimi Raikkonen who had been trailing Felipe Nasr at that point zooms down a straight behind the Brazilian. Then Kimi switches to the inside line ahead of a right turn and to everyone's amazement and Nasr's horror, the Finnish driver turns a hard right before locking his steering wheel to the left. The result of that was Kimi's Ferrari SF16-H 'drifts' in front of Nasr's Sauber and snatches his place. Who says Carlos Sainz is the only 'smooth operator.'
However, Kimi's 6th place finish wasn't enough to keep him third on the driver standings. Red Bull's Daniel Ricciardo who finished the race in 3rd place jumped to third on the standings. The 2016 season was the 'Iceman's' third season back with the Prancing Horse. Having won the world championship with them in 2007 he remains the last Ferrari driver to do so. In the 2016 season, Kimi finished in 6th place with 186 points, behind Nico Rosberg, Lewis Hamilton, Daniel Ricciardo, Sebastian Vettel, and Max Verstappen. Despite failing to win a race he managed to bag 4 podium finishes.