F1 Throwback: Sebastian Vettel Goes From Hero to Zero in a Ferrari-Red Bull Sandwich
Published 09/17/2020, 6:38 AM EDT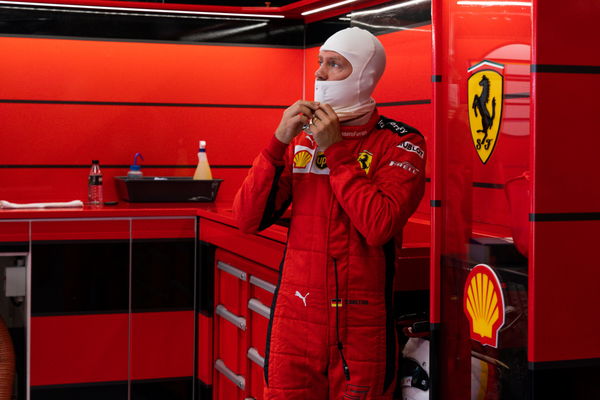 ---
---
The last race at Mugello saw a crash in the first lap of the race, followed by another on Lap 9 just after the safety car ended. It reminded us that in the midfield and lower order of the pack, cars can go toe to toe. So much so, that drivers who were innocent, also get shunted out. The 2017 Singapore GP also witnessed something similar, courtesy of Sebastian Vettel.
ADVERTISEMENT
Article continues below this ad
The Ferrari driver further caused a bit of a stir after the incident happened. Max Verstappen believed Vettel was at fault for the crash, but he never issued a proper apology to him. He stated. "No (on whether Vettel apologised). He did say something like, 'yes, in hindsight things could have been done differently'. But what's done is done. From his [Vettel's] side, I don't understand that something like this happens."
Sebastian Vettel defended aggressively in Lap 1
ADVERTISEMENT
Article continues below this ad
Coming into the race weekend in Singapore, Lewis Hamilton held a 3 points advantage over Ferrari's Vettel in the title race. The Ferrari back in 2017 had some extremely ferocious pace. As a result, Vettel qualified in pole position, with leader Hamilton starting in P5. Ahead of the race, however, there was some rain – and that only added to the mystery and excitement.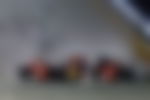 When the lights went out, it was Kimi Raikkonen in P4 who made the best start. He quickly drifted to the left side and zipped past Verstappen.
But Vettel who wanted to conserve the lead pressured the Red Bull driver to stick to the left. As a result, Verstappen was sandwiched between the two Ferraris. Trying his best to get past both, Raikkonen's right rear caught Verstappen's left front, and the Finnish driver skidded across the track.
ADVERTISEMENT
Article continues below this ad
Vettel focused on maintaining the lead
With Vettel also suffering minimal damage from that Raikkonen-Verstappen collision, he nevertheless tried to carry on and secured the lead.
But, the space behind him saw Raikkonen hurtle across Verstappen, and both were off the track in a matter of seconds. Vettel also eventually ended up with a DNF, as the car spun because of the earlier damage, that forced him to retire the car.
ADVERTISEMENT
Article continues below this ad
Hamilton ended up winning that race and extended his lead in the Drivers' Championship to 28 points. Safe to say, that incident would not have given Vettel satisfaction at all. Especially considering how he was within touching distance of the title. If he looks back in reflection now, he would probably do things a lot more differently.