F1 Throwback: When a Furious Sebastian Vettel Swapped Winners' Board With Lewis Hamilton in Canada
Published 06/09/2021, 12:46 PM EDT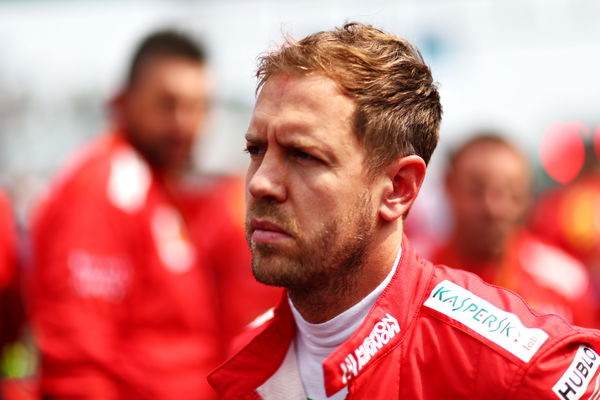 ---
---
Back in 2019, Sebastian Vettel was enduring a lacklustre season with Scuderia Ferrari. However, he had a great chance to redeem himself at the 2019 Canadian Grand Prix.
ADVERTISEMENT
Article continues below this ad
Vettel bagged pole position with Lewis Hamilton alongside him on the front row. The two of them battled for a long time with the Ferrari driver crossing the line in P1.
However, the FIA slapped Vettel with a post-race penalty, relegating him to 2nd and promoting Hamilton. Naturally, the German driver was furious and felt that the FIA had committed daylight robbery.
ADVERTISEMENT
Article continues below this ad
So in a fit of petty revenge, he decided to swap the No. 1 and No. 2 boards between himself and Hamilton. Interestingly, FIA steward Emmanuel Pirro felt that Vettel deserved the win.
Pirro confessed that he desperately wanted Vettel to win. So when he had to hand the then Ferrari driver a 5-second time penalty, he felt sorry for him. Having said all that, he insisted that he had to look at the incident objectively.
What happened to Sebastian Vettel during that incident?
On Lap 48, Vettel slithered off the track while heading into Turn 4. Sensing blood, Hamilton saw a gap open and grabbed the opportunity with both hands.
ADVERTISEMENT
Article continues below this ad
However, he did not expect Vettel to skip across the grass and rejoin the track just inches ahead of him and nearly squeezing him into the wall. Admittedly, one could argue that Vettel's actions were dangerous, and the FIA was justified.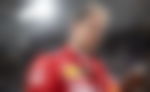 However, the other side of the argument says that Vettel's tires had run their course, and he had almost no grip left. Obviously, the Scuderia Ferrari appealed the decision, but the FIA refused to budge from their stance.
ADVERTISEMENT
Article continues below this ad
Admittedly, Hamilton revealed that he forced Sebastian Vettel into the mistake, but earning the win through a penalty did not sit right with him. The Briton even said that he did not have the pace to re-overtake Vettel without the penalty.