F1 Throwback: When Alonso Said Sebastian Vettel Was Not on the Same Level as Lewis Hamilton
Published 01/10/2021, 7:53 AM EST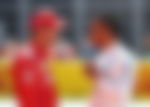 ---
---
Fernando Alonso is box-office and his comeback in F1 is already garnering headlines. That also entices us to look back at the time when he made such comments about his two major rivals – Lewis Hamilton and Sebastian Vettel.
ADVERTISEMENT
Article continues below this ad
Back in 2012, the then Ferrari driver astonishingly said that Vettel was not on the same level as Hamilton. Mind you, Vettel was already a 2-time World Champion by then, in contrast to the Briton who won his singular title in 2008.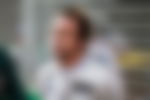 "I think I know who is maybe better than Sebastian being teammates in McLaren (with Hamilton) and racing maybe a couple of more years together. So, in those years, I saw Lewis winning races with not maybe the best car," said Alonso.
ADVERTISEMENT
Article continues below this ad
"I saw Lewis doing an amazing performance when sometimes it was not a competitive car in hands. And these things at the moment, we didn't see with Sebastian."
So, what did the German needed to do to draw level to Hamilton in Alonso's eyes?
"When maybe the Red Bull is ready to do 8th or 7th. When I see Sebastian winning the race (and) being on the Podium. That will put him, I think, at the same level as Lewis."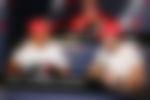 Well, that never happened. While Vettel went to clinch 2 further championships, including giving Alonso a heartbreak in Brazil with a narrow title win, he left the team as soon as the going went tough. He was totally outclassed by Red Bull debutant Daniel Ricciardo in 2014 with the onset of Mercedes' dominance.
ADVERTISEMENT
Article continues below this ad
Vettel has himself admitted to the superiority of Lewis Hamilton
One thing that Vettel is, if not as fast as Hamilton, is respectful and honest. When Hamilton equaled Michael Schumacher's record of seven Championships with a masterful drive in Turkey, he called the former the greatest driver of his generation.
"I think every era has its driver or its drivers, and Lewis is certainly the biggest, greatest of our era," said Vettel. While it must have been stinging for Vettel fans to hear, it is nothing but the absolute truth. Hamilton is in a class of his own, compared to his peers. Maybe Alonso, who is making his return, can rattle his chains better next season.
ADVERTISEMENT
Article continues below this ad