F1 Throwback: When Kimi Raikkonen Got into a Fight With McLaren's Team Principal Before the 2005 US Grand Prix
Former McLaren mechanic, Marc Priestley wrote a book in 2017, detailing life in Formula One. He has done a few book readings on YouTube, and his latest video shed light on the infamous 2005 US Grand Prix. As everyone prepared for the formation lap to begin, McLaren team boss Ron Dennis approached Priestley and Kimi Raikkonen.
He told the duo that he had just had a meeting with the other team principals. The unanimous decision was that all drivers performed the formation lap before heading to the pit lane to retire. He revealed that all the drivers agreed and confirmed whether the Finn understood the message.
However, Kimi Raikkonen was clearly livid and declared, "This is f***ing b******s! Let's just f***ing race, we're here to race. Let's just f***ing race."
Unfortunately for Raikkonen, Dennis was not budging and didn't like being disobeyed. The McLaren driver continued that if none of the other drivers wanted to race, they should have gone home. This went on for a while and neither the team boss nor the driver were backing down.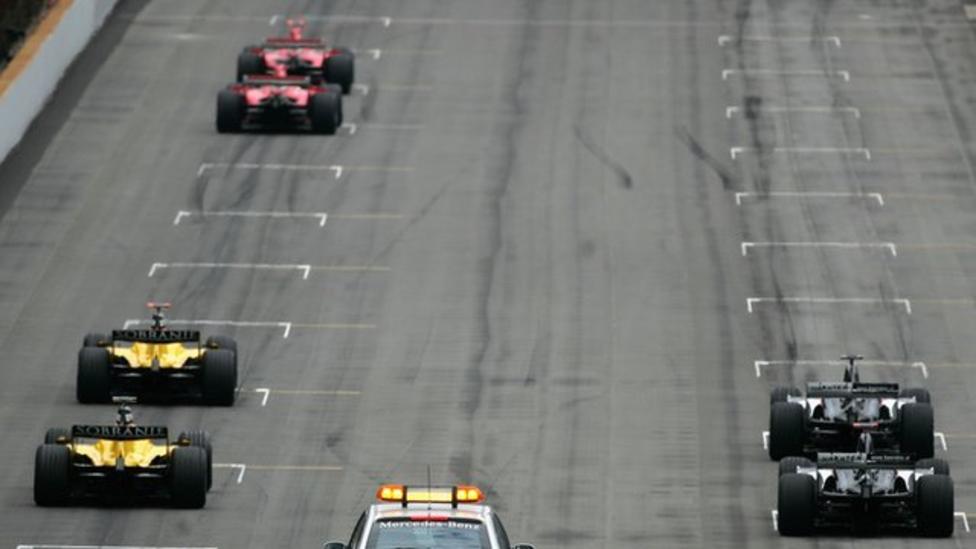 Kimi Raikkonen finally relented
The argument got to a stage where Ron Dennis pulled the team boss card and ordered Raikkonen to pull into the pits. Meanwhile, poor old Priestley was caught between two pressure cookers ready to blow. He knew better than to get involved and have Raikkonen and Dennis chew him out when they are angry.
Finally, Ron Dennis declared that it was an order and that was the end of that. However, Priestley noted that Dennis lost the psychological battle to the Finnish driver. When everyone set off for the formation lap, Marc Priestley genuinely had no idea what Kimi Raikkonen had in store.
He confessed that when the first couple of cars pulled into the pit, he did not know whether Raikkonen would pit or stay out. In the end, the Finn turned in at the last moment and retired the car. Of course, he had the last word, with a plethora of swearing over the radio. Clearly, he wanted no part in the farce and simply wanted to race