F1 Throwback: When Kimi Raikkonen Took a Sly Dig at Lewis Hamilton After His First Win in 5 Years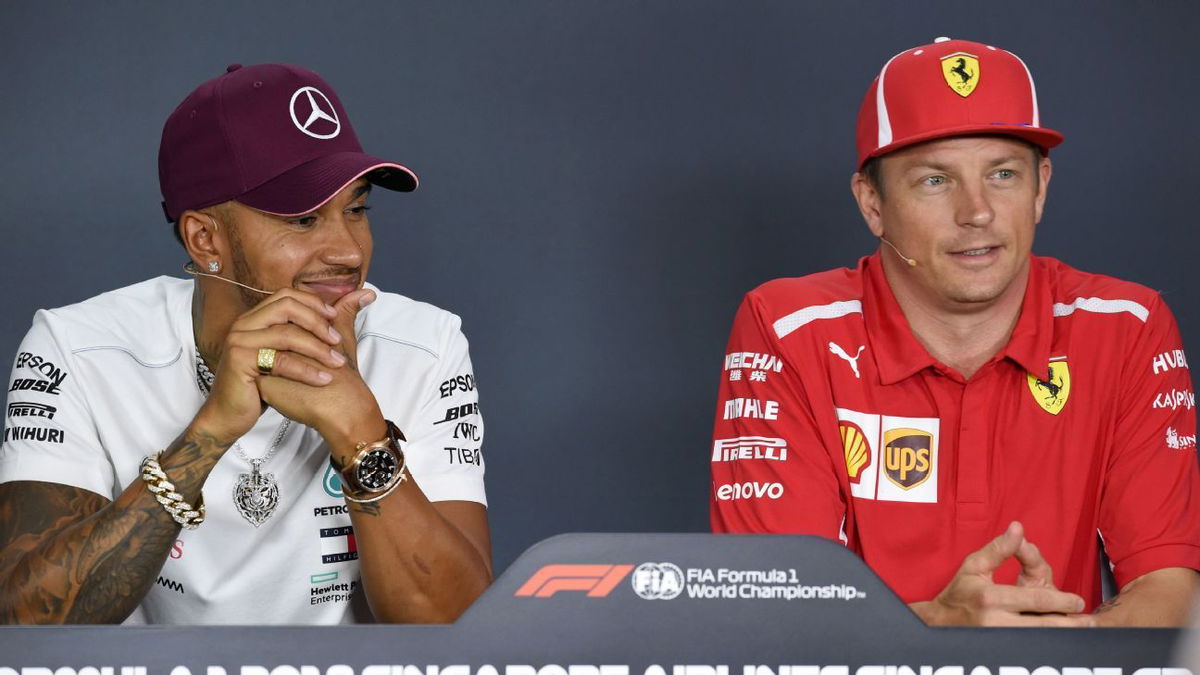 Kimi Raikkonen rarely engages in any form of conversation. The Iceman prefers staying quiet, doing his job and moving on with life. However, after the 2018 US Grand Prix, Raikkonen threw some shade at Lewis Hamilton. Intentional or not, Kimi took a cheeky dig at Hamilton much to the delight of fans.
When Kimi Raikkonen took a cheeky dig at Lewis Hamilton
The 2018 United States Grand Prix is a special race for Kimi Raikkonen fans. It remains the Iceman's last F1 win to date and was an exciting race overall. Many expected Lewis Hamilton to clinch his fifth World Championship at the race but the Kimi had other plans.
Heading into the race, Hamilton was leading the World Championship by a generous 67 points over his closest rival – Sebastian Vettel. Everything was going according to plan for the Briton. Vettel picked up a grid penalty for speeding under red flags during practice and Hamilton clinched pole. With his main rival starting fifth, the championship was ripe for the picking.

At the start, Hamilton struggled to pull away and Raikkonen jumped the Briton to take the lead. The iceman pulled away from the multiple World Champion and Mercedes had to take some gambles to win the race. As a result, the Brackley outfit pit Lewis Hamilton under a Virtual Safety Car with the hopes of having fresher tires at the end of the race.
Unfortunately, this was a rare strategic blunder from Mercedes that proved very costly. Hamilton stopped twice while his rivals stopped only once. Thus, the Championship leader lost more than the only place and was running in third. Hamilton failed to capitalize despite being on newer tires and finished third at the end of the race.
Hamilton had to win to secure the Championship but failed to do so.
Meanwhile, Kimi Raikkonen crossed the chequered flag to win his first F1 race in over 5 years. For Hamilton, the wait for a fifth World Championship continued a little longer. The Briton eventually succeeded in Mexico to equal Juan Manuel Fangio in terms of championships.
However, in the post-race cooldown room. Raikkonen couldn't help but take a sly dig at Lewis.
"Did you win the Championship or not?" asked Raikkonen cheekily.
"No" replied Lewis, visibly frustrated.
It's impossible to judge if Raikkonen was genuinely curious or simply trolling. Nevertheless, an unforgettable race weekend for F1 fans.