F1 Throwback: When Mercedes Took a Cheeky Dig at Red Bull in Its Backyard
Published 06/14/2020, 12:09 PM EDT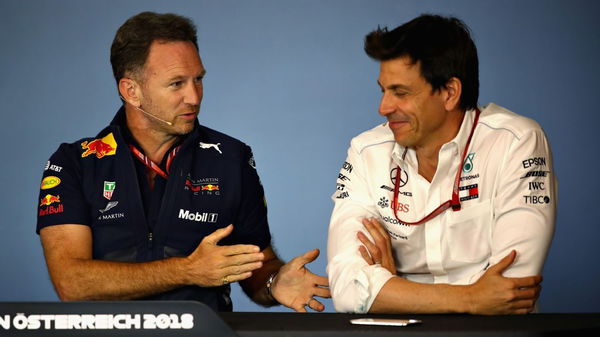 The 2014 Austrian Grand Prix to Mercedes was one for the ages. It was no secret that Red Bull and they were arch-rivals. A lot was at stake for both teams. Winning at the Red Bull Ring for Toto's Mercedes meant almost more than the title which was exactly what happened. This, in turn, made it a spectacle that gave fans their money's worth.
ADVERTISEMENT
Article continues below this ad
Nico Rosberg claimed the victory, thus extending his championship lead by 29 points. This was the highest it had been all season. Lewis Hamilton faced certain problems with pit-stopping. But he still managed to finish second despite this and his poor qualifying position. Another sensational achievement for Mercedes Team Principal Toto Wolff was his former team Williams finishing 3rd in the race. He was its former principal as well as a shareholder in its stakes.
While on the other hand, it was a devastating one for Red Bull who finished 8th and DNF with Daniel Ricciardo and Sebastian Vettel respectively. This meant they only took away 4 points against rivals Mercedes; 43.
ADVERTISEMENT
Article continues below this ad
On the constructor's side of things as well, Red Bull had been trailing by a whopping 158 points. This meant a field day for journalists in the post-race press conference. Red Bull Team Principal Christian Horner began taking jibes at the Renault engine for their overall poor performance that year.
ADVERTISEMENT
Article continues below this ad
Mercedes mocking Red Bull after a win at RBR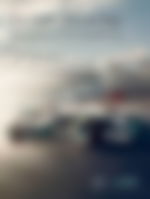 A stomp, thus, for Red Bull in their own backyard meant sheer embarrassment. As expected, social media flooded with memes, jibes, rage, and all forms of banter. One of these was that of Mercedes themselves. They posted a picture with a caption that said they congratulated on their "successful" reopening of the Red Bull Ring. Thus making a complete mockery out of Red Bull's under-performance.
ADVERTISEMENT
Article continues below this ad
Adding on to the trouble, the then Red Bull driver, Sebastian Vettel announced his departure from the team which added fuel to the fire. This had marked the complete revamp of the team which went on to change their engine in 2015 and replaced Vettel with Daniil Kvyat. Sadly, this did not have much of an impact on them as it went on to become their worst season in 7 years.
Regardless, Red Bull eventually got back on track in the 2016 season when they finished 2nd, right behind Mercedes. Ever since they are one of the strongest competitors for Mercedes and the 2021 Cost Cap rule might make this better. We might possibly even get a chance to see them back to Championship winning ways.