F1 – Top 10 Dramatic Moments in The Most Unusual Season of This Century
Published 12/21/2020, 11:32 PM EST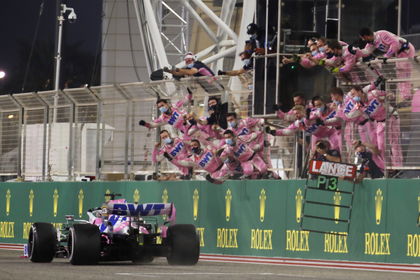 ---
---
The 2020 F1 season was like no other – unheard and unforeseen. The season was postponed while the teams were in Melbourne for the opening race because of the Coronavirus pandemic.
ADVERTISEMENT
Article continues below this ad
Luckily, the FIA did a superb job in salvaging what ultimately turned out to be an action-packed season.
But what were the most dramatic moments that almost got our eyeballs out of the socket?
ADVERTISEMENT
Article continues below this ad
1) Suspension and the subsequent resumption of the F1 Season
Drivers wearing masks, no fans at the circuit, and robots delivering the trophies. F1, being so tech-savvy, was one of the first sports to resume, and thankfully, it went smoothly with no major spread of the disease.
2) Max Verstappen crashes on the way to the F1 grid – Hungarian GP
The Red Bull mechanics heroically saved Verstappen's car and his blushes, culminating in a P2 recovery drive.
3) Nico Hulkenberg's shocking F1 return
'The Hulk' replaced both Stroll and Perez for a combined three races. He drove a cracker of a race at the Eifel GP, after running just five laps previously.
4) Lewis Hamilton wins amid Mercedes' tire burst at British GP
The Pirelli compound tires on the cars of both Hamilton and Bottas split open with just a lap remaining. But the Brit still scrambled to the finish line with a flat tire!
5) Pierre Gasly repeats Vettel's Toro Rosso heroics in Monza
Gasly took advantage of Hamilton's time penalties to take an emotional win at the Italian GP. It was incidentally just a year after Red Bull dropped him.
6) Huge multi-car restart crash in Mugello
On the start-finish straight at the Tuscany GP, five cars rammed into each other when the safety car period ended.
7) 'I did a sh*t job' – Leclerc's fury at gifting Vettel the podium in Turkey
The self-critical Monegasque slipped on the last lap in Turkey, and his Ferrari teammate Vettel took advantage.
8) Grosjean comes out alive of a fireball in Bahrain
This was certainly the most gut-wrenching moment of the season. Grosjean's car not only split into two halves but also caught fire. His crash will redefine the safety measures in F1.
9) Victory joy for Perez, despair for Russell at Sakhir GP
An absolute heartbreak for the new Mercedes driver, Russell. However, the pain of fans was soothed by Sergio Perez's popular win.
ADVERTISEMENT
Article continues below this ad
10) Vettel replaces Perez at Aston Martin F1, while Perez lands at Red Bull
A tremendous amount of driver movement took place throughout the season. Not only that, but Fernando Alonso also came out of retirement with Renault.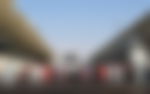 The 2021 F1 season promises to keep us on the edge of our seats through 23 races. It will be fun to see how Alonso fares on his return and how the other drivers adjust to their new teams.
ADVERTISEMENT
Article continues below this ad