F1 Track Limits: What Are They and Why Are They So Confusing?
Published 03/29/2021, 5:30 AM EDT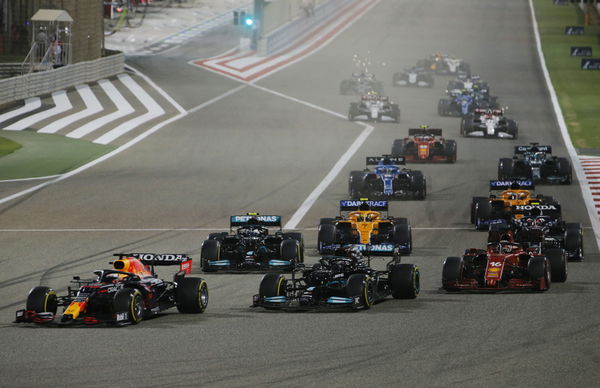 ---
---
After the thrilling F1 season opener in Bahrain there were two main topics that grabbed the headlines. One was obviously Lewis Hamilton and his imperial skills to steal the race win right under Red Bull's noses. The other topic that garnered much attention pertained to 'track limits.'
ADVERTISEMENT
Article continues below this ad
One may have heard this word many a time, but what does it exactly mean? Are there pre-set guidelines for every circuit? Why is it so ambiguous?
We shall attempt to answer those questions as we move along.
ADVERTISEMENT
Article continues below this ad
What exactly are track limits in F1? Are they the same for all tracks?
Track limits are basically the boundary lines on the circuit (painted in white). They determine the limit to which a driver can push his car to the sides of the track. To simplify it further, track limits specify the areas on the track which a driver is permitted to drive on and which he isn't permitted to drive on.
These track limit norms are governed by the FIA. There are no pre-set limits for each circuit, and all tracks have their own track limits. It is determined by the FIA before a race weekend.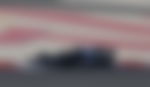 Furthermore, the FIA also decides when a driver can be penalized for breaching track limits and they can also reduce their strictness when it comes to certain corners, allowing the drivers to push their car a lot more.
Are there rules governing track limits? Why is there no consistency in the application track limits?
The primary rule that relates to track limits can be seen in article 27.3 of the Sporting Regulations. It states, "Drivers must make every reasonable effort to use the track at all times and may not leave the track without a justifiable reason."
However, since an F1 race can be so dynamic, the final interpretation of breaches depends on the FIA Stewards itself. Sometimes the breaches are pretty straightforward with the FIA being notified by either sensors on the track or by viewing camera angles.
In qualifying, when a driver breaches track limits his lap time is deleted. In the race, a persistent offender gets a few warnings before being given a penalty which could either be a time penalty or he could get docked a super license point or two.
ADVERTISEMENT
Article continues below this ad
But during the race, where so much is going on, the application of track limits becomes subjective. A lot of factors need to be considered, such as whether the driver was pushed out wide by another driver, whether he went wide in order to gain track position (Max Verstappen in Bahrain), etc.
So, in the end, this may always be a gray area where nothing can be said for certain; fans will simply have to take the FIA's word for it.
Does it need to be abandoned for better racing? Or does it need to be implemented in a more strict manner? Let us know what you feel about track limits in the comments below.
ADVERTISEMENT
Article continues below this ad