F1 Track Walks: Why do Teams & drivers do it?
Published 10/07/2021, 12:58 PM EDT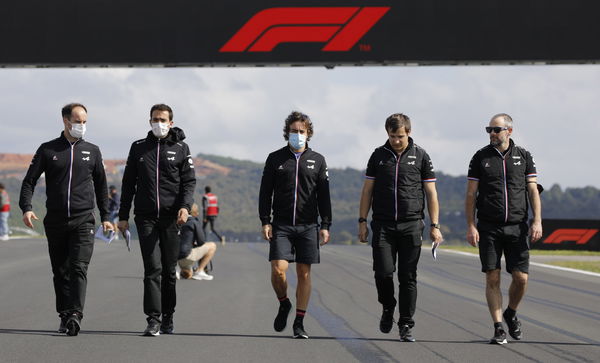 ---
---
Over the 2021 F1 season, there had been this particular question buzzing into the ears of the drivers – Do you prefer track walks? Many including season favorites, Lewis Hamilton and Max Verstappen, even downplayed the importance of track walks.
ADVERTISEMENT
Article continues below this ad
This may have led many to wonder 'what is a track walk?' Well, it's not really complicated. Track walks usually take place on Thursdays, ahead of a race weekend. And the sole purpose of it is to gather some idea about the changes that particular track had gone through.
By changes, it could be anything. For instance, a track may have had minor changes to certain parts due to relaying of the tarmac or maybe, the organizers might have altered the size of the kerbs. Yes, these changes are hardly significant. However, for a car as sensitive as the ones in Formula 1, it is certainly a huge deal.
ADVERTISEMENT
Article continues below this ad
Charles Leclerc explains F1 track walk
Ahead of the 2021 Turkish Grand Prix, Charles Leclerc, briefed on the importance of track walks in F1. Of course, on one side, it is to provide a technical edge over other teams.
But, there is also another side, where track walks play a crucial role in giving the engineers designated 1.5 hours to spend time together amidst a rather chaotic Thursday.
"Basically, on the first day, we do the track walk to see the differences from the previous year if it's a track that was already there on the calendar. Otherwise, if it's a new track, just to see how the track is like, how it feels, how are the kerbs for us, the drivers, which ones we can take, which ones we can't take," he said.
"And it's also the moment during the first day that the first day's busy for everyone. So, it's a moment where we got an hour-and-a-half to spend time together, and think obviously of the weekend and prepare for the weekend in the best way possible."
Which drivers don't prefer track walks?
Indeed, this is a rather short list, with Hamilton and Verstappen being the only ones to avoid track walks. The reason these drivers get the choice of opting against track walks is their abundant experience in the sport.
ADVERTISEMENT
Article continues below this ad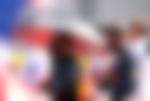 All of the above-mentioned drivers have spent enough time on the track, having raced around most of the Grade-1 circuits. However, when it comes to new-age drivers like Mick Schumacher, Lando Norris, George Russell, and others, track walks are pretty much mandatory.
Overall, most of the F1 grid still continues to do track walks, and it looks more like a tradition at the moment. But, for some, it is nothing but mere superstition.
ADVERTISEMENT
Article continues below this ad
Watch Story: From Drunk Gala to Dry Responses: Kimi Raikkonen's Funniest Moments