F1 Trailblazer Sebastian Vettel Inspires 'Second Chance' by Opening New Opportunities With Recent Prison Visit
Published 05/13/2022, 10:37 AM EDT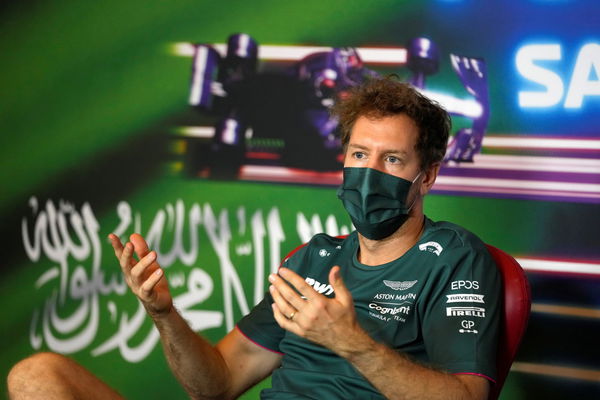 Aston Martin driver Sebastian Vettel has encouraged young offenders to pursue a career in motor sport. The four-time Formula 1 world champion made his way to HMP Feltham, a prison and young offender institute in west London. He attended the event to celebrate the launch of the new workshop that will train young inmates.
ADVERTISEMENT
Article continues below this ad
Formula 1 driver Sebastian Vettel met young offenders during his visit to HMP Feltham, London to launch a new mechanics workshop for offenders aged 18 to 21 to help them gain formal qualifications.#SebastianVettel pic.twitter.com/qL9OcUZg5Q

— London Live (@LondonLive) May 12, 2022
ADVERTISEMENT
Article continues below this ad
The German is an example and an inspiration to many across the world. While he is revered for his prowess behind the wheel, Vettel is rapidly becoming as famed for his eloquence off it. He is known for his work to spread awareness about several issues that persist in the world.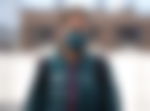 After a disappointing Miami Grand Prix, the Aston Martin driver made his presence known to provide encouragement to young offenders. Vettel was also joined by his number 1 mechanic, Mikey Brown.
Sebastian Vettel meets young offenders
Young offenders will get their hands on some valuable motor mechanic skills and training, thanks to a workshop at HMP Feltham in London. The workshop offers a chance for people aged 18 to 21 to gain formal qualifications. To further add to their encouragement, Vettel joined the opening ceremony and gave his thoughts and support to them.
No matter your background, your future is in your own hands. 💚

Yesterday, Seb and his No.1 Mechanic, Mikey Brown, discussed career opportunities in motorsport, learned about the challenges facing disadvantaged youngsters and opened a new mechanic's workshop at @hmyoifeltham. pic.twitter.com/VWkcdaTsB1

— Aston Martin Aramco Cognizant F1 Team (@AstonMartinF1) May 13, 2022
ADVERTISEMENT
Article continues below this ad
Inmates got a rare opportunity to have a conversation with the F1 icon. He voiced his support for the program while he answered their questions. Replying to one of them, he stated, "Life is not fair and some of us do things we regret but everybody deserves a second chance."
If you go through life with an open mind and if you're ready to be inspired, then things will happen for you. Maybe these guys can even find a future career working with cars."
Justice Secretary Dominic Raab was the one who organized the event. Speaking on this initiative he said, "It's a great example of everything we want to do to get offenders working, get them the skills in this mechanical workshop because we know that offenders who get the skills and can get into work (are) much less likely to re-offend."
ADVERTISEMENT
Article continues below this ad
WATCH THIS STORY : F1 Drivers Fighting on Track
Vettel has been constantly raising awareness on the issues that prevail in society. During the Miami GP, he wore a t-shirt to emphasize climate change. Be it on or off the track, he continues to inspire everyone around him.