F1 Twitter Baffled by Sebastian Vettel's New Hairdo During Aston Martin Seat Fit
Published 01/28/2021, 1:16 AM EST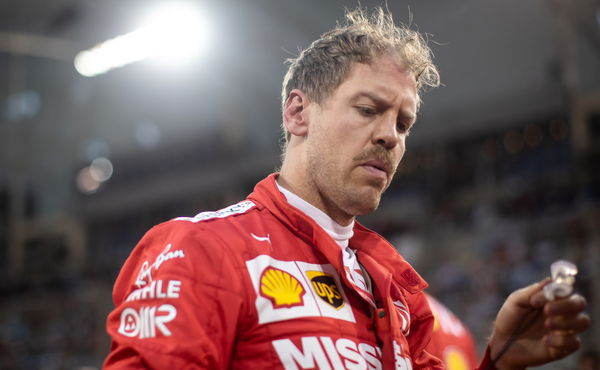 ---
---
Sebastian Vettel is slowly transitioning into life at Aston Martin F1, and recent posts by the team's Twitter account are testament to that. The four-time world champion recently made his first visit to the team's Silverstone-based factory.
ADVERTISEMENT
Article continues below this ad
In the previous video, he was shown driving an Aston Martin car and entering the premises. Now in a recent clip, the team have taken a minute's time showcasing his seat fit. Needless to say, social media users went ballistic.
But many fans also noticed a significant pointer from the video, which they made clear through their varied reactions!
ADVERTISEMENT
Article continues below this ad
Vettel's hair was a burning subject of discussion among Twitter users
The video mainly entailed the German driver interacting with some of the team's employees at the factory. However, some fans could not believe that was actually Vettel, owing to a different 'hairstyle.'
As is the norm prior and during the F1 season, the 33-year-old had come in for a seat fitting that would naturally transition into his car as well. It ensures a simulation for drivers to feel exactly how they would when they sit inside their original F1 cars.
With a seat fitting complete, Vettel also supposedly spent some time on the team simulator, which would help him before testing in Bahrain. But judging from the reactions online, his fans will hope that he gets his hair back more than anything at the earliest!
Sebastian Vettel has a major responsibility with Aston Martin in the 2021 season
The last couple of seasons at Ferrari were not exactly Vettel's prime points in his career. A sense of frustration became evident, especially in the 2020 season, owing to a lackluster car.
ADVERTISEMENT
Article continues below this ad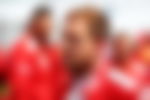 But he has now moved to a team that looks to be on the rise, eyeing a challenge to the bigger sides in Mercedes and Red Bull. Naturally, his racecraft and experience becomes an important cog in the wheel of Aston Martin's development.
Therefore, the primary expectation would be to achieve P3 in the Constructors' standings with few podiums and a win along the way. Helping in this pursuit will be Vettel, who would personally want to re-surge and get back to his former best.
ADVERTISEMENT
Article continues below this ad
MORE – Sebastian Vettel: The Heartwarming Story Behind His Love for Engineering in F1