F1 Twitter Flooded With Met Gala 2022 Memes Feat. Schumacher, Vettel & Others Amid Jason Derulo's Embarrassing Fall
Published 05/03/2022, 2:16 AM EDT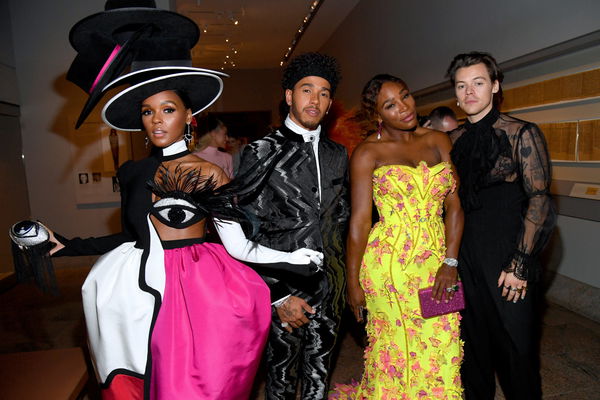 Jason Derulo fell down the stairs of Met Gala once again! No, don't take it for its face value. Infact, the image that frequently resurfaces, and has made its way into the premium most meme category, is not even of Jason Derulo, yet somehow, the power of the internet propelled this hilarious misconception which is now an annual feature. F1 fans, too, are busy organizing memes of their own, while the event bedazzled spectators with some of the most iconic fashion moments.
ADVERTISEMENT
Article continues below this ad
This year's Met Gala was, like always, a head turner. The theme "Gilded Glamour" was interpreted beautifully by several A- list celebrities as they made their way up the red carpet.
ADVERTISEMENT
Article continues below this ad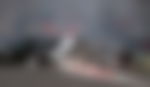 The prestigious Met Gala is not just famous for its fashion moments. Many memes that come out of it manage to make a permanent place in the event's history. American singer, songwriter, and dancer, Jason Derulo knows this better than anyone. Back in 2011, a random man just took a fall on the stairs of Cannes film festival. It just took a random Jason Derulo tag on the white tuxedo and since then he's been bound to the meme for years. In fact, somehow the American has been falling at the Met Gala in the same tuxedo in the same way for years now, despite not attending it once!
F1 Twitter makes crazy memes over Jason Derulo and Met Gala
The world credits F1 fans with some of the funniest memes on the planet. On Twitter, their creativity is even better, as they morphed images of their favourite drivers on the red carpet. From covering Derulo's did-not-happen fall to making Mick Schumacher look at it, we saw it all.
Lewis Hamilton, F1's crown racing jewel, will be the only driver attending the event this year. They have awarded the Briton with this honour quite a few times before. While the Miami race weekend has begun, everyone awaits Hamilton's creative look. The 37-year-old was in fact dressed up by America's Next Top Model fame Law Roach.
ADVERTISEMENT
Article continues below this ad
Besides the Met Gala, fans are eagerly waiting for the Miami GP to begin. We also expect several top class celebrities to attend the glamourous race. The track itself is gaining a lot of reputation, as many believe it to have the capacity to turn out to be one of the very best. What are your predictions? Who will win the GP?
ADVERTISEMENT
Article continues below this ad
Watch This Story: Zendaya's Legendary American Stylist Set to Dress up Lewis Hamilton for Met Gala 2022
The race begins May 6-8. Are you ready?