F1 Twitter Salutes Lando Norris as He Opens up About Mental Health Issues in His Debut Season
Published 10/04/2021, 10:07 AM EDT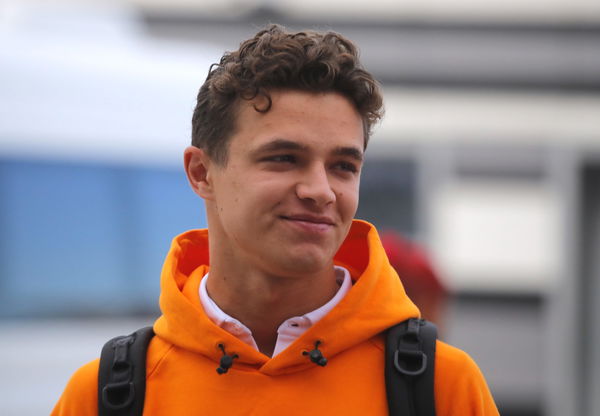 ---
---
Although he's just 21 years old, Lando Norris has already become one of the most popular figures on the F1 grid. Since he joined McLaren in the 2019, the Briton has seen the team evolve from struggling at the back to heading the midfield today.
ADVERTISEMENT
Article continues below this ad
Recently, Norris appeared on British television show 'This Morning'. During his time on the show, the McLaren driver talked about his struggles as a youngster in the sport, which received praise from millions on social media.
Lando Norris garners praise from fans for speaking about mental health
ADVERTISEMENT
Article continues below this ad
Norris appeared on 'This Morning', where he took part in an interview with Phillip Schofield and Holly Willoughby. In the interview, Willoughby asked him about the pressure that F1 drivers like himself face regularly, which he answered by mentioning his own struggles.
He said, "I guess people, when they just watch TV, don't realise many things what the driver goes through. And especially at my age, coming into Formula 1 at 19, there's a lot of eyes on you. So, dealing with all these kinds of things took its toll on me."
Norris also mentioned he deals with self-doubt whenever he puts in a session in which he didn't fare well. "If this goes wrong, if I don't go out in the next session and perform, then what's going to happen? What's going to be the outcome of all of this?
Am I going to be in Formula 1 next year? If I'm not, what am I going to do? Because I'm not really good at many other things in life. So, just all of that and then, just feeling depressed a lot of the time. If I have a bad weekend, I just think, 'I'm not good enough' and things like that when they start adding up over the season."
Norris' words drew praise from many on social media, with Twitter playing host to heartwarming reactions. While some complimented him for being open, others appreciated the words he chose.
Sorry my PeaPod Ive only just saw this I should have said ITV hes just been on it….he is such a gentleman, so open and honest about how he has suffered with his MH nd how Mclaren are so supportive.. absolute gent #ItsOkNotToBeOk 💚

— Elaine Larner (@loopylarner) October 4, 2021
Your interview was so Good ❤️

— Martyna🏁l POLE POSITIONNNNN🖤 (@lando_norrisfan) October 4, 2021
Thank you for talking about your mental health so openly, super important & very proud of you 🧡

— lauren ✨ (@laurenjadepotts) October 4, 2021
I'm sooooo proud of you, Lando 🥺🧡 You are my sunshine ☀️🧡

— 키치 (@YzSz7j) October 4, 2021
Absolutely wonderful interview. Thank you for being so vocal about mental health and your own struggles. It definitely helps us know we're not alone. Wonderfully spoken.

— Britney (@amorecanyonmoon) October 4, 2021
So so proud of you Lando! You spoke brilliantly. A class act truely 🧡🧡

— B 🪐 (@blhendersonn) October 4, 2021
Such an incredible interview Lando, you are truly amazing for everything you do. Thank you for continuing to speak up about important issues. You really are changing the world 🧡

— Portia🏎️🏁 (@Porsche_f12020) October 4, 2021
I want to say a big THANK YOU for raising mental health awareness 🧡

It's time to break the stigma, especially in times like this. Let's all stand together, because mental health is precious!

— Hliana (@HlianaPas) October 4, 2021
Lando Norris talking very openly about his mental health there. Unexpected but very commendable. Big respect. #ThisMorning

— RoyHBT (@RoyHBT) October 4, 2021
READ MORE:
ADVERTISEMENT
Article continues below this ad
Can Norris bounce back after Sochi heartbreak?
The 21-year-old led the Russian Grand Prix for a majority of the race, only to lose it all in the final few laps. With rain pouring down, Norris' failure in switching to intermediate tires cost him his maiden F1 race win, as Lewis Hamilton made history by winning his 100th.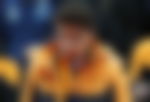 However, he displayed McLaren's capabilities, and his own to challenge the front of the grid for podiums and race wins. With the next race in Istanbul this weekend, the Briton will look to bring home more points for McLaren.
ADVERTISEMENT
Article continues below this ad
WATCH STORY: Russian GP Winners and Losers: Lewis Hamilton Pounces on Lando Norris F1 Disaster