Mick Schumacher's F2 Sochi Feature Race Win at Risk as Rivals Mull Appeal
Published 09/27/2020, 2:20 AM EDT

Follow Us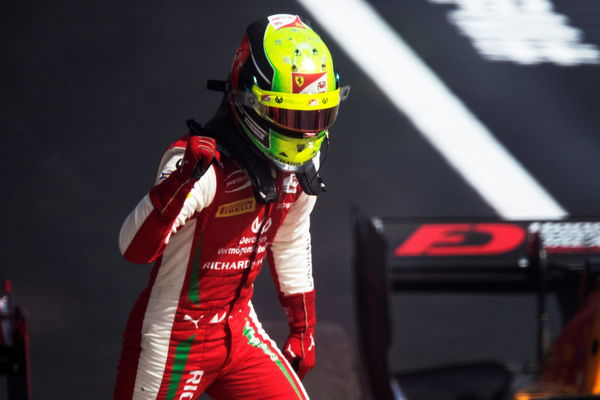 Mick Schumacher bested his championship rival Yuki Tsunoda at the Russian Grand Prix to win the feature race. But there is potential trouble heading toward PREMA Racing's way. A possible breach of sporting regulations by team boss Rene Rosin could force the championship leader to forfeit his win.
The statement released by the stewards mentioned that no further actions will be taken against the team. But at least four teams are considering an appeal against stewards' decision.
During the race, Rosin was seen signaling the pit crew that both the drivers will pit on the same lap. The rulebook says that communication from a member not registered as one of the 12 operational allowed to work on a car is prohibited in the series.
ADVERTISEMENT
Article continues below this ad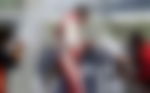 "The team principal's action had no impact on the operation of the team, the cars, or the pit stop and, therefore, did not breach the operational personnel limitations of the 2020 F2 Sporting Regulations Article 21.5," read the statement released by the Stewards.
Stewards decided not to scrap championship points off either drivers or the constructor. But Rosin was fined €10,000 for his actions. "[His] actions could be misconstrued under the circumstances, by someone without access to the appropriate camera angles and footage, as giving the appearance of operational direction, the stewards find the team principal committed an act prejudicial to the competition," read the statement.
According to Motorsport.com, four teams ART Grand Prix, Carlin, DAMS, and UNI-Virtuosi have considered appealing against this decision. The team can appeal anytime before 96 hours are up from the time of the decision.
Superseded version of DRS crank used on the car driven by Mick Schumacher
ADVERTISEMENT
Article continues below this ad
Earlier, the stewards investigated Mick's car for using a 'Superseded version of DRS Crank' in his car. But later the stewards later cleared that the component was legal.
An element on the rear wing was made mandatory at the Azerbaijan Grand Prix last season. The decision came after the multiple DRS failures in the season-opener at Bahrain.
Speculations were high that the very same element was installed in Mick Schumacher's car. The replacement came after he crashed in Monza this season.
ADVERTISEMENT
Article continues below this ad
But the stewards later cleared that it was similar to the old DRS Crank. But it was not the same. The statement revealed that it would take an 'extremely experienced observer' to differentiate the two parts.
Following Mick's second Feature race win, he stands 18 points ahead of Callum Ilott in the Championship table.