Circuit authorities at Hockenheimring confirmed that they were in touch with F1 over a possible return to the calendar. Track authorities revealed that the circuit could host a race after the shutdown if required. F1's decision to drop the German Grand Prix in 2020 angered a large section of the fans.
Hockenheim offers F1 a lifeline
Last year's event in Germany was the best F1 race in 2019 and one of the most exciting Grands Prix of all time. Due to tricky weather conditions, Hockenheim has produced some nail-biting races in the past few years. While the track layout appears to be quite simple, one small mistake can lead to major consequences. Something Lewis Hamilton and Sebastian Vettel learned the hard way.
At the 2018 German Grand Prix, Sebastian Vettel crashed out of his home race while leading the pack. In slippery conditions, the German lost control of his Ferrari and veered off into the gravel trap, beaching the car in the process. It was a heartbreaking moment and a sharp reminder of just how unpredictable the track is.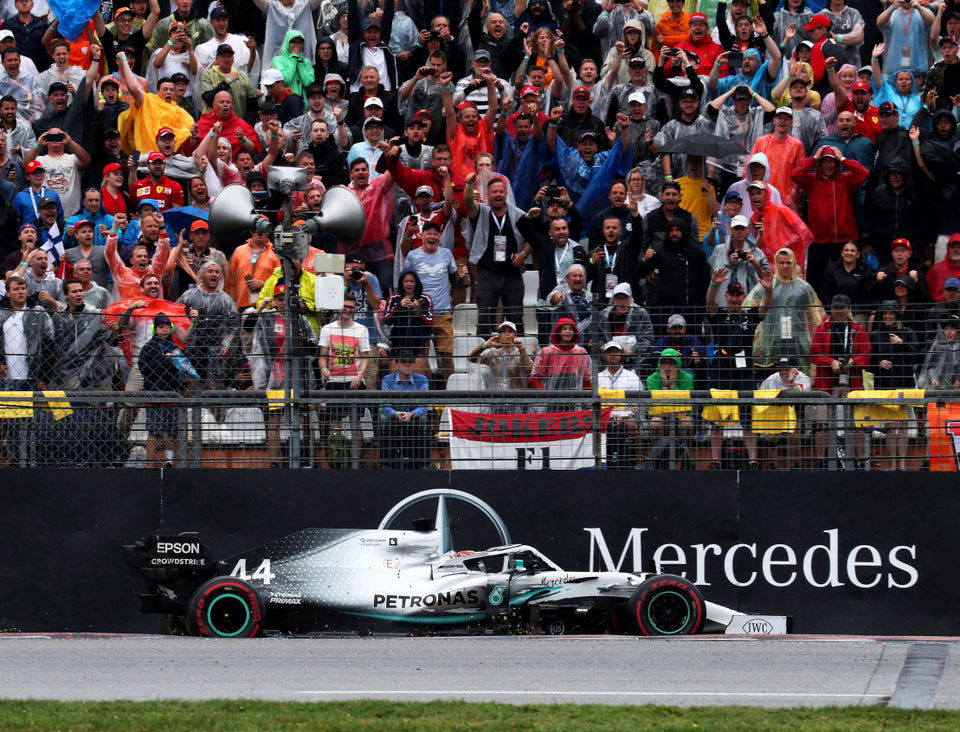 Lewis Hamilton had a nightmare race last year at Hockenheim. Mercedes was celebrating its 125th anniversary in motorsport but the race was anything but a celebration. The British driver struggled in wet conditions and made a handful of errors, costing him and the team a potential victory.
With F1 on an extended shutdown and Coronavirus causing multiple delays and cancellations, Hockenheimring manager Jorn Teske confirmed that the track was open to hosting a race on short notice if needed. With F1 facing a calendar crunch, a shock return to Hockenheim will be a pleasant surprise for F1 fans.
Speaking to Auto Bild, Tekse said:
"We have been in regular contact with Formula 1, since the last race in 2019, i.e. before the Corona period. The topic was indeed broached. We all see that the Formula 1 calendar is messed up by the circumstances. If there is any interest in Formula 1 driving in Hockenheim this summer, we would be willing to talk. The prerequisite is, of course, that all health requirements and financial feasibility are guaranteed"
As things stand, F1 could go racing by July 5 with the Austrian Grand Prix.