Fans Back Lewis Hamilton in the 'Biggest F*ck You' to Controversial F1 Jewelry Ban
Published 05/07/2022, 1:39 AM EDT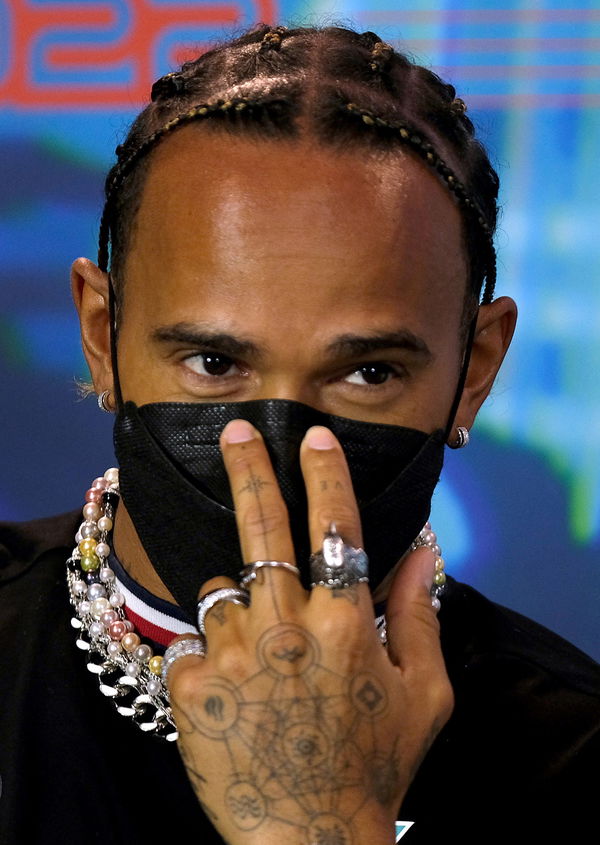 No jewelry! Underpants checked! These are two of the new rules to have made their way to F1. Lewis Hamilton was visibly and understandably not happy about it. Many admirers of the sport believe that this decision could've waited. Several believe that the FIA has many other things to focus on rather than just putting a jewelry ban.
ADVERTISEMENT
Article continues below this ad
In fact, this ban irritated Hamilton so much that he turned up wearing 3 watches, 8 rings, 4 necklaces, and 2 earrings at one of the press conferences.
ADVERTISEMENT
Article continues below this ad
Lewis Hamilton can't wear jewelry in an F1 car
New race director Niels Wittich and FIA need a declaration from every team. This declaration will consist of the submission that a driver is not wearing any jewelry. Although this rule apparently has been enacted in order to ensure driver safety, the F1 fraternity has not liked this move and believes that it is disrespectful to drivers.
Lewis Hamilton being iced out with jewellery in the press conference is the biggest "fuck you" that this sport deserves 🙏

— Buc Nasty ✇ (@premystic) May 6, 2022
From respecting a driver's personal attire to finding something funny about the situation, we saw it all on Twitter. The media platform never fails to present its thoughts on a particular incident.
FIA are Bothered by Tiny piercings and Tiny Jewelry on a Man. Yet they Shamelessly stole a Whole Large Shiny Trophy from Said man?

— Allie Wanjiru (@alliewanjiru) May 6, 2022
Lewis Hamilton, wearing 3 watches, 1 bracelet, 8 rings, 4 necklaces, 2 earrings and a nose stud, has been asked about the FIA's new jewellery ban.

— Ben Hunt (@benjhunt) May 6, 2022
Hamilton, on the other hand, was determined that he would not take off the jewelry. He said, "If they stop me, so be it. We have a spare driver, so we are ready and prepared for the weekend." 
"There's lots to do in the city anyway so I'll be good either way."
Watch This Story: Zendaya's Legendary American Stylist Set to Dress up Lewis Hamilton for Met Gala 2022
Jewelry is not new to F1 Drivers
In fact, if the Jewelry ban wasn't enough, the FIA needs a driver's underpants checked now. After this announcement, Sebastian Vettel, in a sign of protest, wore his underpants on top of his racing suit!
This weekend suddenly has become a lot more interesting. Furthermore, F1 drivers have known to be expressive of their style. From flamboyant hair to furry jackets, they are the pinnacle of a lavish lifestyle.
@ Andreas haupt @ Michael Schmidt.

Using stereotypes like this is racist. Do better. There is no "look" for a racing driver. Your attempt to other Sir Lewis Hamilton is prejudiced & transparent.

F1 drivers have always expressed themselves through fashion ffs. https://t.co/24nKp9m4yT pic.twitter.com/Oc90Vq1dqE

— Athena 🏳️‍🌈 (@tarmactorque) May 6, 2022
ADVERTISEMENT
Article continues below this ad
James Hunt, Kimi Raikkonen, and in fact Lewis Hamilton, for most of his life, has worn jewelry to the races. Hence, the FIA enforcing this rule comes as a grave surprise to the seven-time world champion and his fans.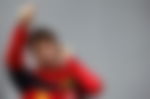 ADVERTISEMENT
Article continues below this ad
Reporter Andreas Haupt even said, "Anyone can wear whatever they want. There will be people that don't understand it, but that's okay. Hopefully they'll eventually go through the opening their mind phase and let people be who they want to be."
So what are your thoughts about it? Do you agree with this ban?