Fans Fume at Button for Hyping Vettel's "Pressure" Amid Hulkenberg's Arrival
Published 04/09/2021, 6:48 AM EDT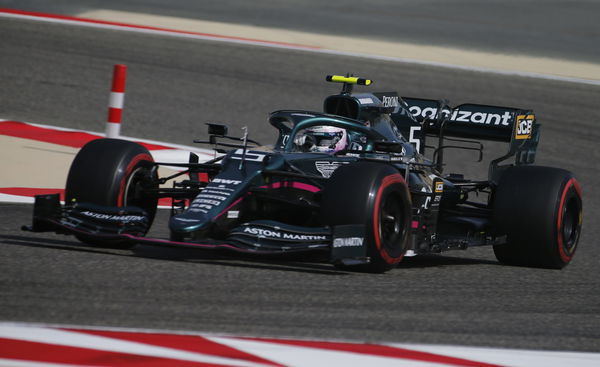 ---
---
Aston Martin's announcement of bringing on Nico Hulkenberg as the team's reserve driver was met with positive responses. However, former F1 world champion Jenson Button believes the move could signify something else, reckoning Sebastian Vettel's could be in trouble.
ADVERTISEMENT
Article continues below this ad
According to the former McLaren man, Nico was brought in to increase the pressure on Vettel. The 4-times world champion has had a poor start to the season. After struggling in the pre-season tests, a host of problems descended upon him during the race weekend in Bahrain. Eventually, he ended the race in P15.
Reacting to the news about Nico, Button tweeted saying, "Just to add a little more pressure on Seb's shoulders."
ADVERTISEMENT
Article continues below this ad
F1 Fans react to Jenson Button creating unnecessary drama on Twitter
This comment didn't go down to well with the F1 community on social media. Fans viewed Button's comments as overly dramatic, and in a way trying to create a storyline that in reality is just not there.
Sorry JB but I think you're way off on this one. He's had one race @AstonMartinF1 and was dealt a low blow at his previous team. He's still a 4-time WDC. The media need to get off his back and give him a break.

— Daniel (@DanielF1Beat) April 8, 2021
We've only had 1 race calm down. I remember at the start of 2019 when Ricciardo was getting beaten by Hulk and everyone was praising him. In the second half of that season Ricciardo easily beat him lol. It will take time for seb to get used to the AM just like it did with Ric.

— Neil (@Snowcune) April 8, 2021
AM has already invested in Seb and I absolutely don't see why they would opt for replacing him with anyone. They believe they can bring back the old Seb and to do so they need time. All this theories of Seb getting replaced by Hulk is a big lie

— Ricardo (@RicsGotPassion) April 8, 2021
You reckon Aston's marquee signing, a 4 time champion with dozens of race wins is really going to feel threatened by a driver who is most famous for being unable to land a podium?

I like Hulk, but a threat to Seb he ain't.

— Rohan_Redbeard (@RedbeardRohan) April 8, 2021
It's unlikely that Aston Martin would give up on Vettel so easily. It has just been one race, after all, that too one wherein he was plagued by a lot of ill luck.
Moreover, it's evident that Vettel still needs some more time to get used to the AMR21. He himself has been open to admitting this, although a former rival was left a bit surprised.
Can Sebastian Vettel bounce back in Imola?
Clearly, it wasn't the start that Vettel or his team envisioned in Bahrain. But with 22 races to go and the next one in Imola, there's plenty of time for Vettel to step up to the plate.
ADVERTISEMENT
Article continues below this ad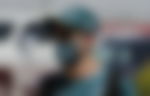 But he'll need to adapt quickly and pick his performances up sooner rather than later. If he fails to do that in Imola, he risks getting mired in more criticism, and there's no telling how much that'll affect him in the next races. It could become a vicious cycle.
Can the ex-Red Bull star recapture his form of old? We shall soon find out.
ADVERTISEMENT
Article continues below this ad