"F*Cking Hate This Team, They're So Mind-Numbingly Dumb": Twitter Goes Red With Rage as Ferrari Once Again Make Stupid 'Mistake' With Title Protagonist Charles Leclerc
Published 08/27/2022, 12:51 PM EDT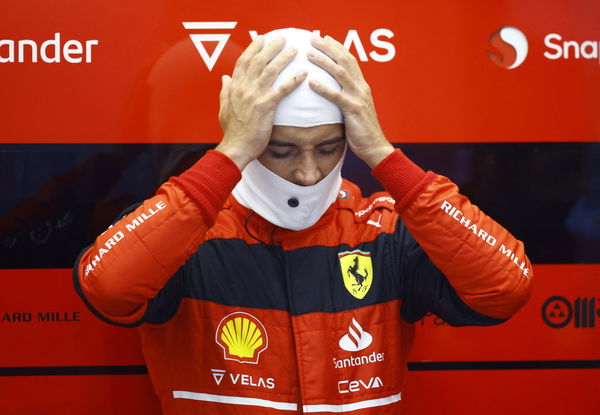 Coming out of the F1 summer break, it is the same story for Charles Leclerc as he settles for P4 in a qualifying session where he carried engine penalties. The driver coined as the championship protagonist early in the season saw himself once again being held back by his own compatriots, Ferrari.
ADVERTISEMENT
Article continues below this ad
In the Qualifying session of the Belgium GP, the Monegasque had only one goal in his sight; to finish ahead of the defending world champion, Max Verstappen. The defending world champion who grabbed pole position, also finds himself penalized for a new power unit. However, to his advantage, he starts ahead of the Ferrari ace because of his qualifying performance.
ADVERTISEMENT
Article continues below this ad
The Maranello outfit attempted a power play in which they aimed to provide Carlos Sainz with a slipstream using Leclerc as the lead car, but after an error of the pit crew, car number 16 found itself on fresh rubber. As soon as, Leclerc found himself on new rubber, he questioned the team, "Wait, what are these tires?" 
The pit wall replied, "Sorry….a mistake."
Bro they sent Leclerc out on new tyres just to give a slipstream and told him "Sorry it's a mistake" I fucking hate this team, they're so mind numbingly dumb

— Luke 🆑 🧪 (@ElPredestinato) August 27, 2022
NOT CHARLES LECLERC SAYING "WHAT ARE THESE TYRES?" AND THE RESPONSE HE GOT WAS "SORRY IT'S A MISTAKE!!!"

FERRARI YOU CLOWN OF A TEAM

— tia is crying forever (@vettelton16) August 27, 2022
The prancing horses are back after four weeks, and a mistake on either side of the break is a consistency they did not aim for.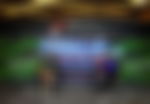 How Charles Leclerc stops himself from swearing at the incompetents on the Ferrari pit wall, I will never know. #BelgianGP

— Joe Miller (@JoeMillerJr) August 27, 2022
Do you think Leclerc would be a victim of another strategy mistake tomorrow on race day?
How the Ferrari error cost Charles Leclerc at the Belgium GP Qualifying
The Monte-Carlo-born racing driver opted to fit in a new power unit in the back of his F1-75. Although this would provide him with an extra performance on race day, he starts P16 on the grid. Notably, in the mirrors of his championship rival, Max Verstappen.
As he dropped to the back of the grid, he played the role of a wingman for his teammate, Carlos Sainz. The slipstream from the Monegasque could only salvage a P2 for Sainz. Nevertheless, as Verstappen drops back, sustaining a penalty; it translates into a pole position for the Spanish racing driver.
ADVERTISEMENT
Article continues below this ad
When Leclerc found himself on fresh rubber, on a lap where he was only out to provide a tow to his partner, he asked his engineer about the plan inside the head of the Italians. His racing engineer, Xavi asked him to continue on his run and deliver the flying lap without any prior preparations or plan of action.
This caught the Ferrari ace out of the blue and the lack of tire and brake warm-up reflected on the timing sheets, as he found himself seven-tenths off the pace set by the Red Bull protégé. Consequently, he was an infuriating figure who once again suffered a shortcoming from the team who he dreams of winning the title with.
Watch This Story: Not Max Verstappen or Charles Leclerc: Red Bull Chief Picks This F1 Driver for 'Surprise of the Year' 
ADVERTISEMENT
Article continues below this ad
For race day, 44 laps are yet to unfold and Spa-Francorchamps presents great opportunities for overtaking. As Leclerc lines up behind Verstappen, we could be in for another thrilling wheel-to-wheel between the two young guns.
Where do you think Charles Leclerc will finish in the Belgium GP? Let us know.