'Feel Sorry for Sebastian' – Schumacher Laments Vettel's Struggles in Pre-Season Tests With Aston Martin
Published 03/16/2021, 8:09 AM EDT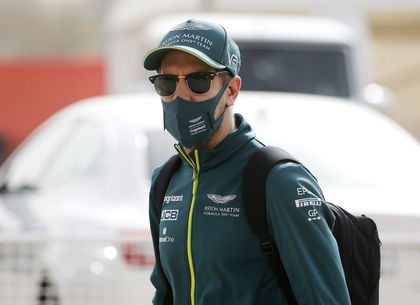 ---
---
The pre-season tests didn't go as smoothly as was expected for Sebastian Vettel. Driving for Aston Martin this year, the German racer faced gearbox issues on day 2 of testing. Consequently, he did not complete the number of laps he would have wanted ahead of a vital season, one in which he aims to restore some lost pride. Former F1 driver Ralf Schumacher sympathizes with the 4-times world champion.
ADVERTISEMENT
Article continues below this ad
Schumacher said, "You almost feel sorry for Sebastian. We know from Sebastian that he is sensitive to the team, but also has to have real confidence in the car. Now he hasn't even been able to really test everything.
"Poor Sebastian is now in a completely new car, he has already said that the steering feels different and that he is not happy with it. Then now he's got a delay to get used to it as well."
ADVERTISEMENT
Article continues below this ad
(Quotes have been translated via Google)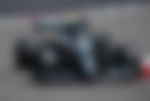 The ex-Ferrari driver only completed 117 laps across three sessions of testing. His teammate Lance Stroll, on the other hand, put in 197 laps. Just how much confidence Vettel has in the car remains to be seen. He certainly wasn't happy with his limited running time, that's for sure.
After all, the whole world saw Vettel's lackluster performance in a car he trusted very little last year. The SF1000 was plagued with plenty of problems, chief among them being the car's handling. Vettel seemed to lack any sort of control over the car and was a defeated man as early as the opening rounds.
He'll hope that history doesn't repeat in 2021.
Can Sebastian Vettel end 2021 as the best of the rest?
The German may not have the greatest of form behind him but it is worth remembering that he has got 4 titles and 53 GP wins to his name. Racing for a new team, Vettel may feel reinvigorated after a tough few seasons with the Scuderia.
ADVERTISEMENT
Article continues below this ad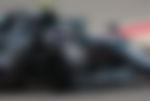 Plus, he'll have a much better car than what he did last year. From the outside, it does look like Sebastian is capable of avenging his horror campaign. However, until the lights go off in Bahrain on March 28th, it'll be difficult to say just how much Vettel can achieve.
It'll ultimately come down to whether Aston Martin are indeed the third-best team on the grid and if Vettel can consistently finish inside the top 6. If those two criteria are met, the ex-Red Bull star might be crowned the 'best of the rest.'
ADVERTISEMENT
Article continues below this ad