'Feisty Puppy Dog' Russell is Hamilton's Kryptonite, Brundle Makes Case for Mercedes to Keep Bottas
Published 08/29/2021, 7:29 AM EDT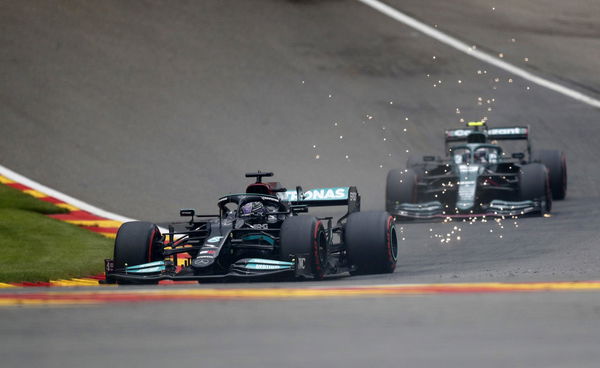 ---
---
The Mercedes second-seat debate has only gotten more intense. Especially after Russel out-qualified both Mercedes drivers in a Williams. While Toto Wolff has said that he has made the decision, Sky Sports F1 team debated over who would be the perfect fit at Mercedes.
ADVERTISEMENT
Article continues below this ad
Former British racer Martin Brundle argued a strong case for Bottas. He starts with the popular argument of Bottas' longevity in the team. Valtteri has been Lewis' wingman for a long time now and has lived to the title he loathes. If Mercedes decides to play it safe, the Finn would be the way to go. Brundle elucidated, "They know him, they know how he fits in the car."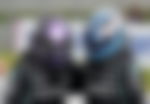 However, Brundle looked at the safe play through a different lens. "With the changes we have coming in 2022 with the new car," the familiarity Bottas brings to the table will be important.
ADVERTISEMENT
Article continues below this ad
Brundle praised Bottas' pace but boils down his argument to Mercedes' future. He said, "Lewis really doesn't need a feisty puppy dog like George turning up." 
Will Russell stir things up in the Mercedes seat?
Brundle's argument is one to think about, especially after the qualifying on Saturday. Lewis Hamilton has been the number one star in the team; with a young, talented driver like Russell, is his position threatened?
Martin Brundle explained this scenario. "It will destabilize things and Toto knows that well." According to Brundle, what Russell could potentially do to Lewis outweighs Valtteri's current position in making a case for the Finn. Russell could destruct the social order at Mercedes while Bottas would be a stable option.
But this begs the question, does Hamilton need a wingman or a partner in his fight with Red Bull? While Bottas has done nothing wrong and still races as good as always, would Mercedes want to stay static or look for an upgrade?
ADVERTISEMENT
Article continues below this ad
This is where David Croft makes the argument for Russell. Crofty said, "Hamilton needs a driver alongside him that can go and win races regularly if Lewis Hamilton isn't going to win them." Red Bull and Verstappen have disturbed the Mercedes front row reign. Now, the sight of one Silver Arrow has become a lot more frequent.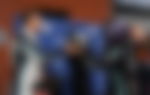 With the changing times, Mercedes would want to improve their game and regain their dominance over the grid; a feat they have a shot at with George Russell.
ADVERTISEMENT
Article continues below this ad
The fight between an ideal teammate and an ideal partnership is running on thin ice. As the month comes to an end, Toto Wolff promised an announcement in September. The decisions he take will truly determine Mercedes' future in the long run.
Watch this story: F1 Drivers Fighting on Track